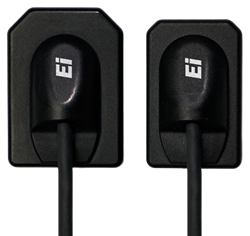 Masterlink is a great partner and this partnership reflects our desire to collaborate with companies that share our vision of provide high end dental products at an affordable price
Peoria, AZ (PRWEB) November 24, 2015
Masterlink, LLC. ("Masterlink" or "the Company") today announced it has entered into a partnership with Apteryx, INC. to provide high resolution Ei Dental Sensors and the easy to use and powerful Apteryx XrayVision Imaging Software together. This will help bring Masterlink, LLC. in a position to attract more customers, increase its market share and to sell its products to new customers.
Masterlink, LLC. is known in the dental industry for such products as XDR Dental Sensors, MaxRay Handheld X-rays, and Apixia Phosphor Plate Scanners "We are very excited to work with Apteryx," said Tom Birney, CEO, Masterlink, LLC. We are teaming up with Apteryx to provide their Apteryx XrayVision Imaging Software with our new Ei Dental Sensors, it is an exciting development for our company and will enable us to provide and imaging software that works with all the products we offer as well."
"Masterlink is a great partner and this partnership reflects our desire to collaborate with companies that share our vision of provide high end dental products at an affordable price", said Keith Kneisley, Sales Director, Apteryx, INC. Apteryx is known for Apteryx-branded applications sold through value-added reseller networks and has similar agreements with several other companies.
Initially, Apteryx will provide Masterlink with their Apteryx XrayVision 4 Imaging Software to be paired with their new Ei Dental Sensors. As the plan unfolds, Masterlink will deliver bundle packages that include sensors and software at an affordable price for dentists.
About Masterlink, LLC.
Founded in 1987, Masterlink is the provider of the popular Digital Dental Equipment. Its new Ei Dental Sensor is known for providing high resolution dental x-ray sensors at an affordable price. The company's mission is to provide high end dental products at an affordable price. Masterlink currently serves over 2,000 clients in United States and Canada. It has won numerous awards for its numerous products and best in class support. For more information about Masterlink, visit its website at http://www.dentalstore123.com
About Apteryx, INC.
Apteryx Inc. is a software development company that creates and develops software applications and systems that are leading products in their respective industry segments. The company exceeds the expectations of its customers by creating timely, innovative and cost effective software solutions that improve the profitability of the clients' businesses.
Current products include OEM imaging applications and extensions for large domestic and international dental companies, Apteryx-branded applications sold through value-added reseller networks and via the company's Web site, source code libraries and other custom applications. The company's products are written in any of a number of programming languages depending upon the needs of the project. For more information about Apteryx, visit its website at http://www.apteryx.com
For more information please contact:
Tom Birney / CEO
MASTERLINK, LLC.
24654. N Lake Pleasant Pkwy.
Suite 103-501
Peoria, AZ 85383
Phone: (800) 869-0915
Fax: (877) 746-8905
Email: tom(at)dentalsensors(dot)com