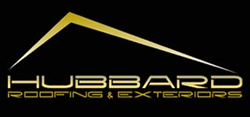 Hubbard Roofing and Exteriors received a torch award for ethics from the BBB in recognition of ethical enterprise in Southern Alberta.
Calgary, Alberta (PRWEB) December 16, 2015
For over 100 years, the Better Business Bureau (BBB) has been a trusted resource to assist consumers to find dependable Calgary roofing companies to individual needs. The BBB sets standards for ethical business behavior, monitors compliance and evaluates thousands of advertisements each year to ensure authority listings.
Hubbard Roofing and Exteriors knows the value of being a trusted business in the City of Calgary and is proud to celebrate their 30th anniversary as an accredited business with the BBB. Since January 2015, Hubbard Roofing and Exteriors has met all eight of the BBB's standards which are:
Build Trust
Advertise Honestly
Tell the Truth
Be Transparent
Honor Promises
Be Responsive
Safeguard Privacy
Embody Integrity
On September 1st, 2015, as part of a long standing accreditation, Hubbard Roofing and Exteriors received a Torch Award for Ethics from the BBB in recognition of 30 years of Ethical Enterprise in Southern Alberta. Being part of an industry that sees monthly start-ups, a solid reputation and recognition from the BBB could not be more important.
In 2015 Hubbard Roofing and Exteriors is also celebrating its 30 year anniversary as a business. It was started by Phil & Dorie Hubbard in 1985. Now in its 3rd generation, Hubbard Roofing and Exteriors will continue to operate the family owned and operated business with integrity, honesty and trust while maintaining the highest standards of workmanship.
Thank you to the Better Business Bureau of Southern Calgary for 30 years of support!
Hubbard Roofing and Exteriors
755 Lake Bonavista Dr SE,
Calgary, AB T2J 7C9
Phone:(403) 995-0677