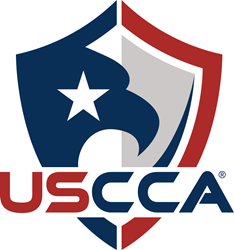 Leaving your safety up to chance is just too risky.
West Bend, WI (PRWEB) November 23, 2015
The opening segment of Sunday's edition of 60 Minutes piqued the interest of United States Concealed Carry Association (USCCA) President and Founder Tim Schmidt.
The segment focused on police response to active shooter cases, "situations where gunmen are intent on killing as many people as possible...and often, are still shooting when the police arrive on the scene."
"It's not ideal that we have to have a conversation about active shooters," Schmidt says, "but ignoring the very real threat of violence we face in this country...well, it can have absolutely devastating consequences."
NYC Police Commissioner Bill Bratten says that the threat of multiple shooters in multiple locations is a real concern for his officers and others around the country, particularly after incidents like Mumbai in 2008 and Paris a little over a week ago.
He notes that active shooters and terrorists are not interested in negotiating. And that means that both police response and individual response are more important than ever.
Schmidt agrees.
"Those painstaking minutes (until the police can arrive) are critical," he says. "I think there's a common misconception that you can just call 911 and the police will immediately be on scene. Law enforcement is so important in this country, but data has shown us that the average active shooter has over nine minutes to carry out his or her killing spree until the police arrive. The reality is that a lot of very bad things can happen in those nine minutes."
NYPD is retraining all 35,000 of its officers in the city to reduce response time and to train for this emerging trend of multiple, violent events.
Washington D.C. Police Chief Cathy Lanier says police operations in her city have also taken on a "new urgency."
She believes that a person intent on committing an act of violence will find a way to carry out that act. The best we can do, then, according to Lanier, is to try to intervene and minimize the damage.
According to the FBI, 60% of active shooter events are over before the police arrive on scene.
That's led Lanier, who has in the past made it nearly impossible for the law-abiding citizens of Washington to obtain legal permits to carry concealed firearms, to give what she calls "counterintuitive" advice. Rather than calling the police and waiting for their response, Lanier says you can "run, hide, or fight."
"If you educate people on actions they can take to reduce their risk...then you can save some lives. I think it's irresponsible for us not to do that."
She also warns against fear: "It works against you." So, too, does becoming "numb" to such events: "Ignoring it and not preparing yourself...that's not an option anymore."
Schmidt believes that education and training, like that offered by the USCCA, "can mean the difference between life and death" for the average citizen caught up in a violent encounter.
"When facing an active shooter—or any kind of active deadly threat, really—your best bet is to escape, if you can do so safely. But if you can't escape—if you can't hide—then you might have to fight. And the more you've trained for that moment, the more likely it is that you will survive."
In the current landscape, he warns, "leaving your safety up to chance is just too risky."
Learn more about active shooter events—and how to respond—by downloading USCCA Chief Instructor Michael Martin's four-part series, "Inside School Shootings: What Have We Learned?"
About the USCCA:
The U.S. Concealed Carry Association (USCCA) is the first and largest, member-owned association designed to educate, train, and insure responsibly armed Americans. USCCA members receive access to a wealth of industry information and insurance protection through its Self-Defense SHIELD program. The USCCA also provides expert advice, product information, and the latest news centered around the concealed carry lifestyle via email, social media, Concealed Carry Magazine, and their nationally syndicated radio program Armed American Radio.