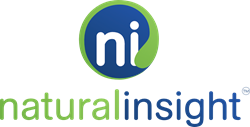 WASHINGTON, D.C. (PRWEB) November 24, 2015
Natural Insight, a leading provider of hourly labor management software to the retail ecosystem, announced the second annual scholarship program that will recognize young students dedicated to leveraging technology to enhance in-store execution and consumer experiences in today's retail environment.
The scholarship finalists will be invited to attend the annual Retail Merchandising and Marketing Conference (RMMC) in Fort Myers, Florida April 30-May 3. The winner will be announced and formally recognized at the RMMC annual luncheon.
"We are excited to once again have the opportunity to recognize the best young minds who are studying retail and committed to improving retail operations through the use of technology," said Stefan Midford, CEO of Natural Insight. "We are pleased to enable deserving finalists to attend the RMMC conference where they can network with and learn from industry professionals."
"Attending the RMMC conference in 2015 and being awarded the Natural Insight Scholarship for Future Retail Professionals set the path for my future in retail," said Lauren Wellenstein, a graduate of University of Wisconsin's Center for Retail Excellence. "I had the opportunity to gain real life experience and make connections with industry professionals. Having this experience helped me launch my career at Kohl's once I graduated."
For more information on the scholarship, click here.
About Natural Insight:
Supporting 80,000 skilled professionals in more than 110,000 locations across North America Natural Insight is a leading provider of cloud-based workforce management software to merchandisers, product companies, event marketers and retailers. Natural Insight is privately held and headquartered in Sterling, VA with offices in Toronto and Birmingham, England. Visit http://www.naturalinsight.com or read the blog post.