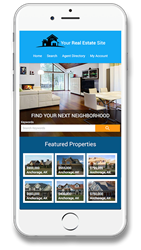 Data collection, distribution and display all drive our businesses. We are now able to offer our partners this tool and more with Version 4.0 of the AutoConX Inventory Marketing (AIM) tool.
Inwood, Iowa (PRWEB) December 04, 2015
• Designed to help publishers bring buyers and sellers together in a local market

Responsive design addresses both of today's SEO and mobile-first user concerns
Offers a new option for agents to feed data and market their listings when there is no other option via a new inventory marketing tool
White-label, global platform has new technology that can power any vertical in any language, country or currency
AutoConX Systems, a leading provider of search engine platforms for automotive, recreational and agricultural vertical websites, announces the release of a New Real Estate and Rentals Search Engine Platform for publishers and the real estate industry. According to Borrell Associates, real estate agents and brokers are forecast to spend $13.9 billion in advertising dollars next year with most of that budget focused on digital. Mobile investments are increasing, driven by generation Y using mobile devices to search real estate vertical platforms to seek out local listings.
AutoConx 4.0 Real Estate and Rentals Platform addresses this market demand by providing publishers a responsive design vertical website that automatically detects the users' devices, regardless of mobile phone, tablet or desktop, and responsively presents the best user experience possible. Publishers can now offer a highly interactive environment for visitors to search all types of local housing for sale or for rent, providing all the information needed, including direct access to realtors' inventory.
"With 26 years of experience in the publishing industry ourselves, we get what publishers need in the digital arena," says Rob Hage, CEO of AutoConX Systems. "That greatest need has its roots in data. Data collection, distribution and display all drive our businesses. We can now offer our partners this tool and more with Version 4.0 of the AutoConX Inventory Marketing tool (AIM)."
The functionality of AutoConX Real Estate and Rentals Platform powered with the AIM tool, allows real estate agents and brokers to instantly enter listings and upload photos using a mobile device in real time. Hage added, "All of the data and photos to populate the web site typically comes from a local MLS; however, if the market has not yet joined a local MLS, agents can use AIM to get direct, online access to add listings and photos as well as monitor all leads in real-time, any time."
AIM is a web based data management tool that collects user-generated content for any taxonomy, and AutoConX 4.0 front facing platform then displays that data in any country and any language. The front facing vertical site features several revenue generating upsell opportunities for realtor and brokers to showcase listings. Features include: multiple photos, property video display, featured homes, agent profiles, map of agent listings and open houses. It also includes SMS lead tracking technology linking publishers' print ads to the vertical offering, time saving web-to-print tools that transform agents' inventory data into print ads, and much more.
About AutoConX Systems:
AutoConX Systems provides search engine platforms for real estate and rentals, automotive, recreational, and agricultural vertical websites. It is a white-labeled vertical software solution that has helped more than 300 media companies and thousands of dealers across North America attract leads and generate revenue.
Get Connected with AutoConX!
To learn more about AutoConX Systems search engine vertical platforms, please visit: http://www.autoconx.com or contact sales at trisha(at)autoconx(dot)com.