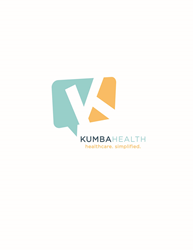 Let the insurance companies win? Not on our watch.
Beverly Hills, CA (PRWEB) December 17, 2015
In an age of ever-increasing deductibles and out-of-pocket expenses, new healthcare startup Kumba Health seeks to disrupt the opaque, insurance-based system and improve the healthcare shopping experience for everyone. As such, the company announced today that they have launched the first direct-pay platform that brings high quality physicians, labs, imaging centers and patients together in a fully transparent marketplace.
In a direct-pay marketplace, patients simply pay for healthcare at the time of service and do not submit claims to their insurance companies. In return, physicians are freed from the convoluted insurance reimbursement coding system and payment delays, thus they are incentivized to offer prompt appointments.
According to Dr. Leo Treyzon, Kumba Health co-founder and Clinical Chief of the Department of Gastroenterology at Cedars-Sinai Medical Center, "Many of our best doctors are opting out of insurance all together because they are frustrated with the system. In the near future, if a patient wants to see the best doctor possible, then services such as Kumba may be the only way to do so."
Kumba Health is the latest participant in what's being called the "on-demand economy" – where consumers buy services when and where they want them. Kumba Health is unique in the healthcare industry in that it takes the transparent pricing model of other on-demand services and applies that to specific medical procedures.
Jay Goss, Chief Operating Officer of Kumba Health, said, "We don't just show you a peek behind the curtain of healthcare pricing – we tore down the curtain. Gone are the days of not knowing what a procedure is going to cost you."
Paying directly for medical services is increasing in popularity due to simplicity and lower costs, and will likely be the way most of us manage our own healthcare in the very near future. The economics work because an increasing number of Americans have high-deductible health plans, either through their employers or via exchanges borne of the Affordable Care Act (aka Obamacare). In fact, according to Pricewaterhouse Coopers' Health Research Institute, 44% of employers will offer high deductible plans only in the next three years. Additionally, a study by the Kaiser Family Foundation found that the average annual out-of-pocket costs per worker increased nearly 230 percent between 2006 and 2015.
Kumba Health thus seeks to solve the problem of an antiquated insurance-based system where insurance no longer pays for most people's healthcare. Philip Klaparda, CEO and co-Founder of Kumba Health, said, "Transparency actually empowers the patient who elects to buy a high deductible plan, because the lower premium will save you hundreds of dollars a month."
By utilizing the Kumba Health direct-pay platform, Kumba patients realize multiple advantages:

Transparency – every service offered by a physician, lab or imaging center shows the price a patient can expect to pay.
Quality – Kumba Health is not a "discount" collection of "cheap" doctors. Rather, their provider network is a vetted, selective group of highly regarded physicians.
Pricing – the "Kumba Price" offered on the site often represents a significant discount from a provider's out of network price. Providers will offer lower prices to direct-pay patients in return for the promise of prompt payment.
No insurance middleman – Because the insurance companies have been taken out of the equation, there are no insurance forms, no surprise medical bills, no EOBs, no need to get referrals to see specialists, no waiting for authorization.
Accessibility – Kumba patients can see who they want, when they want. There are over 20 practice areas available for immediate appointments.
Prompt service – Because Kumba patients pay directly, providers are able to offer prompt appointments. Patients no longer need to accept a six-week wait to see a doctor.
Kumba Health plans to widen its footprint throughout Southern California in early 2016, then expand to the San Francisco and New York markets later in the year. Will patients respond to Kumba's transparent pricing model and leave the insurance hassles behind? As the company is fond of saying, "Let the insurance companies win? Not on our watch."