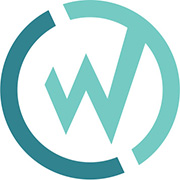 Charlottesville, VA (PRWEB) November 24, 2015
WillowTree, Inc.®, a leading mobile strategy, UX design, and development services company, announced today that it has become a Xamarin certified premier consulting partner. With this partnership, WillowTree expands its mobile application strategy offering for clients to include the Xamarin mobile development platform.
According to NetMarketShare's data, Apple's iOS market share for September of 2015 was 38.58%, while Android's was 53.54%. The need for cross-platform development is an essential element of mobile success, and Xamarin's model combines powerful, native experiences with the efficiencies of code sharing.
"We're excited to announce our partnership with Xamarin and formally welcome their tools into our broad mobile development ecosystem," said Tobias Dengel, CEO of WillowTree. "While we have developed a number of Xamarin apps over the last few years, this partnership significantly extends our partnership with both Xamarin as a company and the platform."
"Companies need cross-platform mobile strategies moving forward," said Greg Urquhart, Vice President of Partners and Strategic Alliances at Xamarin. "WillowTree brings their deep mobile design and development expertise together with Xamarin's proven development platform to deliver fully native, high performance applications in an accelerated timeline to clients all over the world."
About WillowTree
WillowTree, Inc. is a mobile strategy, design and app development company whose focus is to bridge the highest level of consumer user experience (UX) with enterprise-grade deployments and security. WillowTree is an industry leader in field solutions, media delivery, loyalty programs, and connected devices and works with companies such as GE, Johnson & Johnson, Time Warner, AOL, AEG, and Harvard Business Publishing who trust WillowTree to guide and execute their mobile initiatives. Visit willowtreeapps.com for more information. We Take Mobile Personally™
About Xamarin
Xamarin is the new standard for enterprise mobile development and quality. With over 1.2 million developer downloads and a global customer base in 120 countries, Xamarin is used to accelerate the creation of high-quality, high-performance, mission-critical consumer and enterprise apps. Xamarin powers mobile development for more than 100 of the Fortune 500 companies and is a Visionary in Gartner's 2015 Magic Quadrant report for Mobile Application Development Platforms. For more information, please visit: xamarin.com or follow us @xamarinhq.