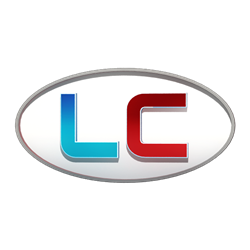 This is a great opportunity for customers to end the year with a bang by enjoying these unbelievable deals!
AUSTIN, Texas (PRWEB) December 19, 2015
The year may be almost over, but the Liquidation Channel's mission of helping customers save big continues with its Year End Clearance Event going on Sunday, December 20 through Thursday, December 31. The Liquidation Channel is starting early this year to give customers more time to save up to 90 percent off on an incredible selection of limited quantity and last in stock items.
Everything must go at this Year End Clearance Event to make room for the New Year. This 12-day clearance event will be showcasing huge savings and incredible markdowns on hundreds of LC's most popular jewelry items. It is a great chance for customers to stock up with spectacular savings on the best of 2015.
LC Host Sarah Coutts said, "Why wait until after Christmas to start this incredible clearance sales event? Customers have been anticipating this event all year, so we wanted to make it even more exciting than the last year. This is a great opportunity for customers to end the year with a bang by enjoying these unbelievable deals!"
For more information on update and specials, stay tuned to http://www.liquidationchannel.com/ or http://www.facebook.com/shoplctv.
For More Information Contact:
Carolina Sandoval
Marketing Specialist
512- 901-0621
carolina.sandoval(at)liquidationchannel.com
About Liquidation Channel: Liquidation Channel (http://www.liquidationchannel.com) is an Omni-channel business comprised of a home shopping TV network, an ecommerce business, and an outside sales/wholesale segment. It is a global leader in direct sales of colored stones, diamonds, precious metals, and a variety of luxury goods and innovative products. LC specializes in delivering Exceptional Quality, Exquisite Designs, and Outstanding Value, while providing a low-price guarantee on each of its products. The channel's unique jewelry is available online at LiquidationChannel.com and on DirecTV Channel 75 and 226, Dish Network Channel 274, Verizon FIOS Channel 159, ROKU, AT&T U-Verse 399 and 1399 (HD), Google Chromecast, Amazon Fire, and local cable channels.