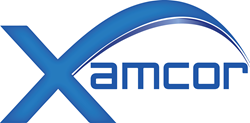 New York, NY (PRWEB) November 25, 2015
Xamcor, Inc., the leading M&A company focused on the Information Management marketplace announces a new Webinar series focused on the SMB marketplace. The initial Webinar focuses on the Basics of an M&A Sale Transaction, and will be on Wednesday, December 10, 2015, at 1:00 p.m. EST; 10 a.m. PST, and 6:00 p.m. GMT
The Webinar will help SMB companies learn how to maximize their valuations when seeking an exit or M&A event and seek to help demystify and improve the understanding of this process.
"We have seen dramatic changes in the Information Management sector, with M&A transactions driving industry consolidation and growth" stated Paul Carman, President & CEO of Xamcor. "Xamcor's focus and expertise enables SMB Companies to have access to the same tools and resources that the larger companies have. These webinars are geared towards helping companies better understand the M&A process, how to utilize M&A as part of a growth strategy, and, when appropriate, how to plan for a profitable exit.
"The webinars will provide attendees with the tools and knowledge to better prepare for any M&A event" said Ike Fattal a Xamcor principal and an industry financial expert. "We will present the information necessary to truly benefit from an M&A transaction; to allow an attendee to understand the true valuation of their company; and explain how to utilize M&A as a tool for growth and profitability."
Xamcor has had significant experience working with SMB companies around the world. Commenting on a recent deal, Carsten Heiermann, the CEO of LuraTech, said "Xamcor understood immediately what type of buyer LuraTech management was looking for, in order to reach our strategic exit goals. Thanks to Xamcor's extensive network in the industry, finding buyer candidates was a well structured process and a quick experience. When we finally came to first agreements, Xamcor's creativity bridged so many gaps, they found solution after solution, and without them we would have never reached a deal. Never try to sell your company without their support!"
For further information, or to register for the sessions, please visit Xamcor Website at http://www.xamcor.com
About Xamcor, Inc.:
Xamcor is the expert in M&A Deals and Strategic Alliances for Information Management companies. Xamcor is headquartered in the New York, with future offices to be set up in key cities throughout the world.