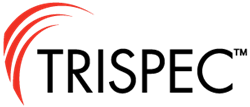 With Telrad solutions, service providers increase their reach, coverage and throughput on their networks, with a lower TCO.
Lod, Israel (PRWEB) November 24, 2015
Telrad Networks, a global provider of TD-LTE broadband solutions, today announced a new partnership with Canadian-based Trispec Communications to distribute and support Telrad LTE solutions in Canada. The agreement will enable Trispec to offer Telrad's leading LTE fixed wireless solutions to Wireless Internet Service Providers (WISPs) and a broad range of Utilities and Public Safety clients.
For over 30 years, Trispec Communications has serviced a wide range of customers throughout Canada. Trispec has now expanded its offering with Telrad's carrier-grade LTE solutions to make WISP networks more reliable and affordable. In addition, Telrad offers the ideal solution for overcoming non-line-of-sight scenarios which are common to rural Canada.
"With Telrad solutions, service providers increase their reach, coverage and throughput on their networks, with a lower TCO," said Silvestro Galluccio, Director of Wireless Business Development for Trispec. "Telrad's LTE solutions support both WiMAX and TD-LTE wireless formats, enabling a much larger bandwidth to offer more features and services to their end-customers."
"We are very pleased to partner with a well-established organization like Trispec," said Chris Daniels, General Manager. "We are confident that this partnership will allow us to further scale our business in Canada, providing our Canadian customers with additional benefits and resources only possible with an in-country partner."
About Trispec
Trispec Communications Inc. is a leading Canadian telecommunications engineering and technology firm that provides infrastructure solutions to major telecommunication carriers and wireless operators with industry-recognized products and services. From wireless IP networks, public safety solutions to wireline fiber & CATV solutions, our highly skilled professionals set high standards in transforming ideas into profitable turnkey network platforms. (http://www.trispec.com)
About Telrad Networks
Telrad Networks is a global provider of innovative LTE broadband solutions, boasting over 300 deployments in 100 countries. Telrad stands at the forefront of the technology evolution of next-generation TD-LTE solutions in the sub-6 GHz market. Since 1951, the company has been a recognized pioneer in the telecom industry, facilitating the connectivity needs of millions of end-users through operators, ISPs and enterprises around the world. (http://www.telrad.com)