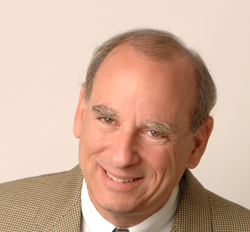 While these comments might have been unthinkable just a couple of years ago, digital partnerships are becoming a major talking point in radio.
Hamden, CT (PRWEB) December 03, 2015
Traditional radio companies partnering with the very players presumed to be putting them out of business?
Until now, the script has read like a good screenplay: modern-day digital powers like Pandora and Spotify cater to today's listeners, create on-demand products and playlists, and swoop in and grab audience and ad dollars from old-guard AM/FM stations. And there's a lot to grab – radio claims more than 244 million Americans listening every week.
While the two sides duke it out, a veteran industry professional sees a better business model. Dick Kalt, Executive VP of radio marketing company CRN International, said at the recent Radio Industry Forecast Conference in New York the two sides need to work together to provide better marketing campaigns for the brands that spend collectively more than $17 billion annually in the audio space.
Industry follower Fred Jacobs said that Kalt's remarks were the buzz of the event: "While these comments might have been unthinkable just a couple of years ago, digital partnerships are becoming a major talking point in radio… More broadcasters are looking over the fence at the disruptors in the audio ecosystem."
While "pure-play" streaming audio providers like Pandora and Spotify are perceived as more fashionable marketing platforms for advertisers, they continue to struggle with revenue and profitability. Meanwhile, radio has tried to expand its digital footprint, but the results have been mixed.
According to Kalt, terrestrial radio and pure-plays have a great deal to gain from the other. "Terrestrial radio, while targetable, is not addressable like digital. Pure-plays can laser-target listeners by zip code, demographics and just about any psychographic you can think of, but it isn't scalable beyond those who use the service. Radio adds that scale; it's a powerhouse reach medium," he said.
CRN International uses both terrestrial radio and pure-plays as complementary audio marketing mediums. "We've already been working with radio stations and other audio media to connect with consumers in ways that increase retention and motivate desired response. It means better results for the client," says Kalt.
And these results are ultimately what will drive revenue for both players in the audio space, says Kalt: "Combining radio and digital audio will elevate the overall importance of audio in the marketing thought process, bringing more dollars to the category."
See Kalt's further comments in Radio Ink. For more information, or to set up an interview with Kalt, contact: Jim Alkon, Marketing Director, CRN International, 203-247-6555 or jima(at)crnradio.com.
About CRN International
CRN International has more than 40 years of experience in not only planning and buying audio platforms, primarily radio, but in pioneering new strategies and approaches that give clients significant competitive advantages. Marketing solutions are based on a combination of art, science, history, intuition, market intelligence, and—most importantly—the business objectives of clients, some of the world's most well-known brands. The company is headquartered in Hamden, CT, with offices in New York, Minneapolis, Detroit, and Hershey, PA.