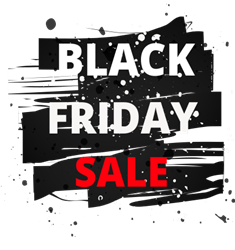 Last year's Black Friday was such a success; we just knew we had to come back with a big bang for 2015 as well! I'm sure this year's Black Friday, Cyber Monday offer is going to speak to an even bigger audience!"
(PRWEB) November 25, 2015
XNSPY, premier mobile monitoring software for Android and iOS has just announced their Black Friday offering. The software will be available to everyone at a 25% discount. This offer can be availed by old client as well who wish to upgrade their subscription to the Premium package. This offer is available till December 1, 2015 and can be availed from their website.
The mobile and tablet monitoring software, XNSPY, is a premium solution for parents and employers to look after the devices they are responsible for in an integrated fashion. This means parents can watch over what goes on in their children's devices on a singular platform, saving time and effort. Similarly, employers can have their staff's devices listed on an online portal, allowing for efficiency and quick decision making. Moreover, the app provides more than 35 features and offerings for monitoring, all of which target and record a specific aspect of the device. This includes GPS monitoring, call log reading, geo-fencing, WhatsApp monitoring, Gmail reading and much more.
The software is available for iPhone in a no Jailbreak version as well. XNSPY works towards empowering parents and employers to stay in the know. It is with this objective that they're bringing this offer during the holiday season so that even more clients will become cyber aware.
"We had an overwhelming response last year. So many people that joined us then have stuck with us to this date. We are so happy that our message of cyber responsibility is spreading! And we're certain that this years' response will be just as huge," says a hopeful Sean Polinski of XNSPY who is certain of their increasing clientele this holiday season.
XNSPY boasts of a premier monitoring experience. In the world of smartphones and tablets, this means that XNSPY does a little more than call recoding and SMS reading. The app is also able to record instant messaging apps like WhatsApp, Kik, Viber, iMessage and Skype. It also has many other useful functions such as their "Watchlist" which helps the user set customized alarms and triggers of activities on the target phone. All monitoring activity can be conducted remotely through a web portal. It is this "premium experience" that will be available to everyone at a 25% discount through Cyber Monday.
June Harver of XNSPY spoke of their objectives for the future, "We have come so far since our last year. XNSPY has grown so much—we've added new languages including Spanish, Portuguese and German. We've added brand new features. We've introduced the No Jailbreak solution for iPhone. And you can bet your bottom dollar we will continue to grow by the next Holiday Season!"
XNSPY is rumored to be available in even more languages by the end of next month. This will allow even more users to come in. But for now, the 25% discount is available for anyone till December 1, 2015.
XNSPY is a smartphone and tablet monitoring software that works on the target device invisibly and uploads all collected data onto an online control panel. To learn more or avail the 25% discount, head on over to xnspy.com