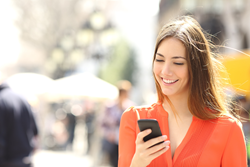 Whether it provides Wi-Fi inspiration or increased credit card security, technology is a key contributor to revenue growth and overall brand strategy.
Hoboken, NJ (PRWEB) November 24, 2015
A NYC area IT consultant and MSP contends that new digital technologies play an important role in retail and other industries, but that the technology itself should not be the goal.
In a new article on the eMazzanti Technologies website, the company urges business leaders to use digital technology to support their brand story and overall customer experience, thus promoting revenue growth in the most effective way.
"Modern technology can do so much more than generate improved productivity," stated Carl Mazzanti, CEO, eMazzanti Technologies. "Whether it provides Wi-Fi inspiration or increased credit card security, technology is a key contributor to revenue growth and overall brand strategy."
The article cites the Walt Disney Company as the foremost example of putting story at the center of the customer experience and gives several examples of how companies are using technology to support their brand stories.
Below are a few excerpts from the article "Use Digital Technology to Support Your Brand Story."
"In their race to be the first to adopt the latest technology, companies are prone to focus too much on the technology itself rather than its role in the overall customer experience. 'We need an app!' is too often symptomatic of a mistaken emphasis on marketing tactics over strategy."
"The Disney experience is thrilling to millions. So, the question for those who seek to thrill their customers becomes, 'What is our brand story, and what part should technology play in telling that story?'"
"Consider these examples of technology used to advance a brand story:

An outdoor retailer includes hiking, hunting and fishing adventures in addition to product information on a mobile app to say, 'This is what we love.'
A financial services firm acquires and promotes advanced data security technology to enhance their story of providing financial security for customers.
A law firm shares legal advice and client stories on a useful app so prospective clients can understand their specialty and relate to the process."
"A memorable, captivating brand story, drives revenue growth. Used thoughtfully in the right places, technology supports the story, creating a consistent, complete and delightful experience that customers will want to repeat and share with their friends," the article concludes.
Related resource information:
Timothy Oulton Headed for Exponential Growth with Retail Solutions from eMazzanti Technologies
Increase Store Network Bandwidth to Prepare for Revenue-enhancing Technologies
About eMazzanti Technologies
eMazzanti's team of trained, certified IT experts rapidly deliver cloud and mobile solutions, multi-site implementations, 24×7 outsourced network management, remote monitoring and support to increase productivity, data security and revenue growth for clients ranging from professional services firms to high-end global retailers.
eMazzanti has made the Inc. 5000 list six years running, is a 2015, 2013 and 2012 Microsoft Partner of the Year, and a 5X WatchGuard Partner of the Year. Contact: Carl Mazzanti 844-360-4400 or emazzanti.net Twitter: @emazzanti Facebook: Facebook.com/emazzantitechnologies.