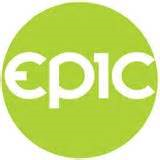 The Be Warm Baltimore Team goal is to provide love, hope and opportunity to those in need - Kimberly Foster
(PRWEB) December 01, 2015
The annual Be Warm Baltimore, hosted by Epic Church will be held Saturday, December 5th from 10 a.m -1 p.m at The Best Western Hotel and Conference Center. Be Warm Baltimore collects gently worn or new coats, hats, and gloves for adults and children in Baltimore. 195 families were able to benefit from a total of 1,460 items donated including clothing, books, and shoes last year.
Kimberly Foster said "Be Warm Baltimore is an annual opportunity to bless individuals of Baltimore with unwanted goods contributed from all over the city. With the efforts of Epic Church and all the volunteers at Be Warm Baltimore 2014, we were able to distribute over 500 coats and countless other items that would warm hearts. We hope to exceed these numbers at our 2015 event located at the Best Western Travel Plaza from 10am to 1pm on December 5th. The Be Warm Baltimore Team goal is to provide love, hope and opportunity to those in need."
Donations will be accepted until December 4th and can be dropped off at 6 locations listed below, or can be found on their website: http://www.bewarmbaltimore.com.
Drop off locations:
SPUNK FITNESS IN ESSEX
8502 Kelso Drive
Essex, MD 21221
901 Dulaney Valley Road Suite 100
Towson, MD 21204
CASH MART
700B Merritt Blvd
Dundalk, MD 21222
TFW BOOTCAMP - DUBURNS ARENA
3100 Boston Street
Baltimore, MD 21224
12544 Eastern Ave
Baltimore, MD 21220