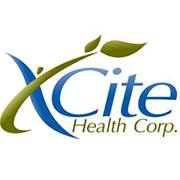 Atlanta, Georgia (PRWEB) December 09, 2015
The financial success of a pediatric practice lies squarely on the efficiency of the practice's billing system and operations and the impact it has on maximizing revenue. The bottom line is that physicians who do NOT use a Revenue Cycle Management(RCM) program will both lose money and experience significant delays in payment.
According to a recent study, physicians indicated that "getting paid" is the fourth most challenging task due to shifting reimbursement models, new Medicaid penalties for physicians who do not participate in the Physician Quality Reporting System (PQRS), and denials due to minor clerical errors.
On Thursday, December 10th at 12:00pm EST, Xcite Health will host "Pediatricians – Maximize Your Revenue and Go Home on Time", a complimentary webinar to help pediatricians and primary care physicians maximize their revenue. Click here to register
During this webinar, attendees will hear from leading experts who will demonstrate how to easily:

Increase revenue 10% to 12% in only 3 months
Increase collections by more than 20%
Decrease external and internal denials by 50% or more
Xcite Health is offering a sophisticated and complete Revenue Cycle Management solution that will enable pediatricians and primary care physicians to focus entirely on patient care, while at the same time allowing them to:
Maximize revenue
Optimize their time and optimize their billing
Balance their practice and balance their life
Go home on time
This complimentary webinar is designed for pediatricians and primary care physicians who want to maximize the efficiency of their billing operations, maximize revenue and be more financially successful.
About Xcite Health Corp. – Empowering your Pediatric Practice
Xcite Health offers a customizable Electronic Health Record (EHR), Practice Management (PM), Patient Portal and Revenue Cycle Management(RCM) system that is strikingly different than anything else available today. The system's unique interface, combined with an integrated workflow management system, screen layout and presentation, and touch screen capabilities, make the Xcite system the most intuitive and fastest to learn.
This award-winning workflow management EHR was designed and co-developed specifically for physicians – by a pediatric physician. Xcite Health continues to stay at the forefront of technology with the latest in cloud technology, an advanced artificial-intelligence-based knowledge practice management system for critical processing, and an enterprise SQL database to customize your platform.
Xcite Health allows practices to drastically lower their costs, increase revenue, keep patients on protocol and optimize Meaningful Use. Xcite Health is the only pediatric system that enables users to customize the platform to fit the individual needs of their medical practice, truly empowering your pediatric practice. For more information, please visit http://www.xcitehealth.com
###
Further Information:
Barry Hayut
CEO and Founder
Xcite Health Corporation
(678) 701-9122
[email protected]