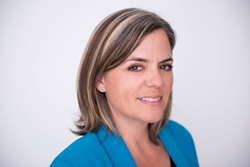 Evidence that opioids are safe or effective in the long term for non-malignant pain is mostly non-existent.
New Port Richey, FL (PRWEB) November 24, 2015
In response to recent news highlighting Oxycodone fraud, Novus Medical Detox addresses what it deems a growing epidemic as deaths from prescription opioids in the United States grew 400 percent between 1999 and 2010, far more than the combined mortality from heroin and cocaine. In 2013 alone, opioids were involved in 37 percent of all fatal drug overdoses. (1)
While oxycodone and the extended release form of OxyContin may hide under the category of "legal prescription drugs," oxycodone and heroin are molecularly nearly identical, operate in the same manner in the body, and are largely interchangeable by those who suffer from drug abuse. OxyContin statistics show that it is easily obtainable from a number of doctors. (2)
Originally intended to treat pain from terminal diseases and for short-term post-operative relief, oxycodone has been relentlessly marketed by drug manufacturers for the past 25 years for expanded long-term use to treat lesser ills such as low back pain, sciatica and other chronic physical grievances. Worse yet, most of the prescriptions are written by family practitioners with little background in pain management. Even with the staggering consequences of the resulting epidemic of addiction and abuse, according to the World Health Organization, the U.S. consumes 80 percent of all oxycodone produced.
To make matters worse, there is a rise in the illegal sales of oxycodone by medical professionals. Earlier this month, a Long Island physician assistant who operated two urgent care clinics on the east end of Long Island was arrested for conspiring to illegally distribute oxycodone. This case is the latest in a series of federal prosecutions by the United States Attorney's Office for the Eastern District of New York as part of the Prescription Drug Initiative.
Since 2012, the Prescription Drug Initiative has resulted in over 160 federal and local criminal prosecutions, including the prosecution of 18 health care professionals; taken civil enforcement actions against a hospital, a pharmacy and a pharmacy chain; removed prescription authority from numerous rogue doctors; and expanded the sharing of information among enforcement agencies to better target and pursue drug traffickers. The initiative has also been involved in an extensive community outreach program to address the abuse of pharmaceuticals. (3)
A sweeping initiative from the U.S. Centers for Disease Control and Prevention has been published in the form of a preliminary prescription guidelines for primary care physicians, calling on them to prescribe opioids only after other therapies have failed. (4)
Bryn Wesch, CFO of Novus Medical Detox Center, a leading Florida-based drug treatment facility, is encouraged by these reforms, but says that much more needs to be done—and quickly. "Evidence that opioids are safe or effective in the long term for non-malignant pain is mostly non-existent. In fact, long-term use is associated with poor health, increased pain and hyperalgesia. What's being kept from the public and physicians is the fact that drugs such as Motrin and Tylenol are proving to be safer and more effective for many painful conditions. Unless there is heavy oversight on the promotions and communications of the manufacturers of these drugs, change won't happen fast enough. The bottom line is that these opioids are being miscast as something they aren't."
Novus has treated many patients with addictions to opioids and other substances. In a majority of prescription drug addictions, the patient started when prescribed oxycodone for pain relief following a procedure or a doctor's appointment. The staff at Novus has seen this battle first-hand, and applauds the steps that government bodies are taking to fight against this epidemic.
About Novus Medical Detox Center:
Novus Medical Detox Center is a Joint Commission Accredited inpatient medical detox facility that offers safe, effective alcohol and drug treatment programs in a home-like residential setting. Located on 3.25 tree-lined acres in New Port Richey, Fla., Novus is also licensed by the Florida Department of Children and Families and is known for minimizing the discomfort of withdrawal from prescription medication, drugs or alcohol by creating a customized detox program for each patient. By incorporating medication, natural supplements and fluid replenishment, Novus tailors the detox process for each patient, putting the dignity and humanity back into drug detoxification. Patients have 24/7 medical supervision, including round-the-clock nursing care and access to a withdrawal specialist, and enjoy comfortable private or shared rooms with a telephone, cable television and high-speed Internet access. Novus' expansion is tied to their contribution to their industry and their local community, ranking number 48 on the Tampa Bay Business Journal's 2014 Fast 50 Awards list of the fastest-growing companies in Tampa Bay, and number 2,936 on the 2014 Inc. 500/5000 list of fastest-growing companies in America. For more information, visit http://www.novusdetox.com.
1. Friedman, Richard A. "How Doctors Helped Drive the Addiction Crisis." The New York Times. The New York Times, 07 Nov. 2015. Web. 19 Nov. 2015. nytimes.com/‌2015/11/08/‌opinion/sunday/how-doctors-helped-drive-the-addiction-crisis.html?_r=2.
2. N.p., n.d. Web. oxy-addiction.com.
3. "Riverhead Physician Assistant Arrested For Conspiracy To Illegally Prescribe Oxycodone." United States Department of Justice. N.p., 4 Nov. 2015. Web. justice.gov/usao-edny/pr/riverhead-physician-assistant-arrested-conspiracy-illegally-prescribe-oxycodone.
4. Silverman, Ed. "Action Needed on Opioids. Don't Block the CDC Efforts." STAT. N.p., 09 Nov. 2015. Web. 19 Nov. 2015. statnews.com/2015/11/10/cdc-opioids/.