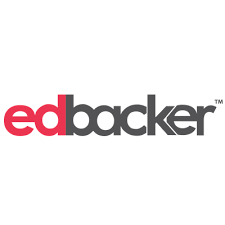 "By bringing parents, corporations, and districts together in one platform, we enable the support of school-specific campaigns." - Gary Hensley, Edbacker CEO
Arlington, VA (PRWEB) November 30, 2015
It's no secret that America's public schools have been facing decreased funding at almost every juncture, forcing parents, PTAs and districts to rally together to raise funds for PE, arts, STEM, and foreign language programs at local schools. But a new wave of fundraising solutions like Edbacker, led by technology entrepreneurs and educational advocates, are aiming to change the way the funding process works – not only for PTAs and parents, but for districts and corporate partners as well.
Case in point: Working with Edbacker, Arlington Community Schools recently created over 20 online fundraising campaigns for 12 schools supporting STEM, arts, literature and field trip activities, all visible through a single portal (http://www.edbacker.com/p/arlington). At press time, over $250,000 of the $390,000 target had already been raised, at a much faster rate than by traditional fundraising campaigns. "By bringing parents, corporations, and districts together in one platform, we enable the support of school-specific campaigns," said Edbacker CEO Gary Hensley. "This is exactly what we are doing in the Arlington campaign, right here in our own backyard." And as Assistant Principal Dave McBride of Arlington's Kenmore Middle School adds, a single portal for multiple campaigns also promotes financial equity in schools that may have been overlooked previously: "It speaks volumes that Edbacker chose to highlight the Arlington middle school with the largest population of low income students." As of November 12, Kenmore had raised over 50% of the funds needed in their campaign.
While crowdsourcing sites like Kickstarter and GoFundMe have been in existence for a few years, a robust tech solution created specifically for educational fundraising is a new addition to the market. This new, unchartered landscape was the subject of Leveraging Technology to Close Funding Gaps in Education, a panel discussion on November 12th between Aneesh Chopra, former Chief Technology Officer for the United States; Gary Hensley, CEO and Founder of Edbacker, Michael Holstein, Executive Producer of Don't Stop the Music; and Darren Stauffer, Director of Technology and Start-Up Programs, Arlington County. The discussion was moderated by Ben Wallerstein, Co-founder of Whiteboard Advisors.
"The opportunity for technology in education goes beyond leveraging technology inside schools. By using technology to eliminate funding barriers, we enable communities and all students to achieve their potential across the board, in every subject, and in every classroom," stated Chopra.
About Edbacker:
Edbacker is an answer to a pressing problem facing our nation's schools: the educational funding gap. Founded by experienced education tech entrepreneurs, Edbacker is the first online platform specifically designed to address the pain points of public education fundraising – from every side of the equation. By seamlessly connecting parent organizations, districts, and corporate donors, Edbacker helps maximize funding while ensuring equity, transparency and recognition for districts and corporate giving partners. Since launching, Edbacker has helped to raise nearly a million dollars for students across the United States.