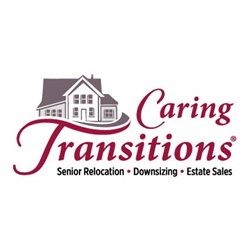 You need an experienced and reliable resource your family can trust. That's where Caring Transitions comes in. - Susan Hawk
Centennial, CO (PRWEB) November 24, 2015
Jeffrey and Susan Hawk understand the challenge of clearing an estate after someone passes away. In fact, when both of Susan's parents passed away within a year of each other, she and her siblings had to band together to care for the needs back home. Now Susan and Jeff are looking forward to making that process easier for other families through their new business – Caring Transitions of Denver Central & Douglas County.
Caring Transitions is America's largest resource for managing senior relocations as well as downsizing and estate liquidations. In addition to organizing, packing, decluttering, moving and resettling, Caring Transitions can handle estate sales, liquidations and preparing homes for market. Caring Transitions of Denver Central & Douglas County serves Denver, Centennial, Littleton, Englewood, Greenwood Village, Castle Rock, Parker, Franktown and the remainder of Douglas County.
"We have faced the kinds of challenges our clients are going through. My dad was in long-term care before he died and then, just after he passed, my mom was diagnosed with terminal cancer. Losing them both so close together was really hard, but I had just left the military and was fortunate to work for a company that allowed me the time off to join my siblings in taking care of the needs back home," Susan said. "I understand that there are those whose circumstances don't allow the kind of flexibility you need when something like that happens. And, during times of great stress, it can be hard for a family to unite to take care of those challenges.
"That experience really stuck with me, so when we started looking into opening our own business, Caring Transitions stood out," she added.
Whether your situation is planned or unexpected, Caring Transitions' services are perfect for seniors moving in with family or into a safer living situation as well as busy families and people clearing out the home of a loved one who has passed. All of Caring Transitions' services are customizable, so clients only pay for the services they need – whether that means managing the entire move and estate-clearing or just getting someone resettled into their new place.
"We can help you from the decision to relocate or clear an estate all the way through getting settled or having the estate sale. We aren't just a moving company and we're not going to box and run. You can depend on us to advocate for you and your family throughout the process. Caring Transitions is about building relationships – not just having clients," Jeffrey added.
Jeff and Susan are both veterans – Susan spent 13 years in the Air Force and Jeff retired from the Air Force after 21 years. The two have four adopted daughters ranging from ages 10 to 18. Prior to opening the business, Susan was a stay-at-home-mom and then got a job working with an estate sale company.
"I loved the work and spending time with seniors. In fact, my mom worked in a senior living community, so I spent a lot of time there growing up, and my first job was in the kitchen of a senior living community. When we decided to open our own business, Caring Transitions was a perfect fit. We love the business model and the company's mission to help seniors and their families through what can often be difficult life transitions," Susan said. "You need an experienced and reliable resource your family can trust. That's where Caring Transitions comes in."
Susan and Jeffrey are Certified Relocation and Transition Specialists, a designation bestowed by an independent organization that evaluates providers of senior relocation services. Caring Transitions of Denver Central & Douglas County is bonded and insured, and all employees are background-checked.
For additional information about Caring Transitions and to learn how the company can help you and your family, call (303)955-5959, email JHawk(at)CaringTransitions(dot)com or SHawk(at)CaringTransitions(dot)com, or visit http://www.CaringTransitionsDenCen.com.
About Caring Transitions
Caring Transitions, founded in 2006, is the first national franchising concept specializing in senior relocation and transition services. With more than 150 locations throughout the United States all owned and operated by Certified Relocation and Transition Specialists, Caring Transitions provides clients with supportive moves, auctions, rightsizing and transitions. This includes expert advice plus a well-executed transition plan beginning with the initial sorting of personal belongings through packing, shipping and selling of items to the final clearing and cleaning of the property. For more information, visit http://www.caringtransitions.com or visit us on Facebook.