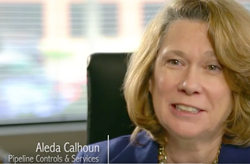 CDI Managed Services has always provided us full answers to the questions.
Roswell, GA (PRWEB) November 25, 2015
Computer Design and Integration Managed Services (CDI MS LLC), a recognized leader in IT outsourcing and support services, today announced the release of a customer testimonial video highlighting their recent engagement with Pipeline Controls & Services, Inc. (PC&S).
PC&S is an engineering services company focused on petroleum pipelines and terminals, with a broad range of services to include automation design and deployment, cathodic protection and custom application software development services. Until recently, they had been relying on internal staff to service their IT infrastructure needs. But as the business expanded, that staff needed to focus more on the growth needs of the business and supporting their pipeline and terminal operators across the U.S. The firm wanted a partner who would act as an extension of their IT team, focusing on standardizing the environment for efficiency, enhancing information security and allowing staff to focus on their customers first.
The video highlights the IT solution that CDI MS LLC provided the firm, which involved migrating the customer's data from individual desktops to a more data-secure environment in the cloud. In addition, three primary user groups of the company were migrated onto standardized laptop setups.
"CDI Managed Services has always provided us full answers to the questions," said Aleda Calhoun, operations manager, PC&S. She added, "Often when you're not experienced in technology and you're not on top of the day to day evolution and enhancements, it's easy to fall behind. CDI Managed Services stays on top of it for us."
With more efficient IT operations in place now and for the future, PC&S can better serve its clients in a more timely and efficient manner.
The video testimonial can be viewed here.
About Computer Design & Integration Managed Services (CDI MS LLC):
Computer Design & Integration Managed Services (CDI MS LLC), a Roswell, GA-based wholly owned subsidiary of CDI LLC, helps companies with stringent IT requirements increase operational efficiencies and reduce cost by providing proactive managed technology solutions at a fixed monthly rate. CDI MS LLC customers show dramatic improvements in essential technology-specific Key Performance Indicators (KPIs), while reducing operational costs by as much as 30 percent.
About Computer Design & Integration (CDI LLC):
CDI LLC was founded in 1995, with corporate headquarters in Teterboro, NJ, as well as office locations in New York City, Philadelphia, Charlotte and Atlanta. The firm has been recognized as one of the nation's top 500 IT solution providers offering clients and businesses of all sizes the most up-to-date hybrid IT technology solutions that solve today's most complex business challenges. CDI LLC continually focuses on achieving client satisfaction by developing and implementing comprehensive and innovative technology solutions that enhance day-to-day business workflow processes. As one of the largest solution providers, CDI LLC combines the required experience, exceptional talent, quality assurance and stability that its clients strive to achieve.
For more information, visit cdillc.com or call 1-800-234-5531. Follow us for continual coverage on Twitter @cdillc or via our YouTube Channel.