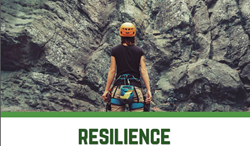 Using this tool helps communities create a roadmap for improving resilience and enhancing community life.
Westminster, CO (PRWEB) November 25, 2015
The live premier will be Tuesday, Dec 1, 2015 11:00 AM - 12:00 PM MST and is free to the public. Registration is required and can be done at http://www.revolution-advisors.com or by following the registration link.
Revolution Advisors focuses on RESILIENCE AS A FOUNDATION FOR COMMUNITY PLANNING
Resilience is fundamentally about a community's ability to prepare for and respond to change. Whether that change is natural, economic, social, or from some other source, building resilience helps the community better achieve and sustain its vision for the future. Research shows that communities who have effectively survived and thrived in massive change share a number of common attributes that increase their ability to absorb and adapt. Assessing and strengthening these attributes is a key first step to building the future capacity to navigate and capitalize on change. Resilience is a key foundation for building communities that can thrive as the world continues to change. Using this tool will help communities create a roadmap for improving resilience and enhancing community life.
About Revolution Advisors' Planning Services
Revolution Advisors has built a reputation for innovative planning that is tailored to the unique needs of the communities they serve. Their passion for building community and helping communities secure their future has led to a number of innovative methods and tools that we bring to each of their clients. Revolution Advisors' work includes master planning and comprehensive planning in diverse communities in urban, suburban, mountain, and rural settings. They start with the community's vision and build plans that can and do become reality while leveraging high community involvement and cutting-edge tools, all supported by measures that help keep plan implementation on track.
Their unique approaches include our Community First Planning method, a tool for advanced scenario modeling, the CRFuture Resilience Toolkit that helps communities build resilience that also serves as an advantage for economic development, and others. These methods have been featured at and/or won recognition from the American Planning Association, the Rocky Mountain Land Use Institute, Western Planning, and the National Tribal Transportation Conference.
Revolution Advisors is a consulting company that specializes in solving the most challenging issues facing organizations and helping organizations drive dramatic performance improvements and make real progress towards their missions. Building on the core competencies of project management, change management, analysis and innovation, they are able to provide clients with sustainable, unique solutions. Their cross-functional team of experts has helped clients achieve their goals through innovative strategies and tactics, and creative problem solving focused on driving the kind of change that makes a real difference. Revolution Advisors works with corporations, governments, and non-profit / non-governmental organizations to make revolutionary change a reality.
For more information on how Revolution Advisors can support you, visit http://www.revolution-advisors.com