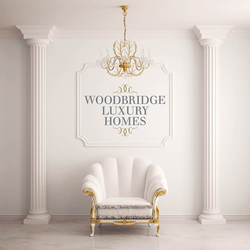 "Some of our properties really push the bounds of contemporary design in terms of sustainable space and balance in a way that truly elevates the standards of modern comfort," Adam Rosenfeld
Beverly Hills, CA (PRWEB) November 24, 2015
Woodbridge Luxury Homes of California, Inc. doing business as Mercer Vine, LA's premium residential and commercial brokerage, continues to acquire exclusive, one-of-a-kind properties throughout select neighborhoods in Beverly Hills and Bel Air including a recent $20 Million state-of-the-art renovation at 1962 Stradella Rd in Holmby Hills and a panoramic Sunset Strip gated compound at 1471 Forest Knoll Drive with city to ocean views.
In an area often referred to as the "Platinum Triangle" for its confluence of exclusive communities, Woodbridge has purchased the former home of Peter Morton at 1001 Hanover Drive in Beverly Hills. Morton is the co-founder of the Hard Rock Café casual dining chain which started in London and expanded throughout the United States. Morton also founded the Hard Rock Café and Casino in Las Vegas.
This caps off a busy year for Woodbridge which has previously sold a property to singer, songwriter Miley Cyrus and also bought and sold the Beverly Hills estate of Peggy Lipton, star of the iconic Mod Squad, a 1960's-1970's crime drama series. Lipton has enjoyed a 40+ year career in television, film, and stage and is the former wife of record producer and composer Quincy Jones.
"At Mercer Vine, we are a full-service real estate and lifestyle agency. We provide a level of customer care that reflects our discriminating clientele and mirrors our selection of distinguished properties," states Adam Rosenfeld, Founding Partner of Mercer Vine (http://www.MercerVine.com).
Woodbridge Luxury Homes is known for its sophisticated development projects which feature the work of international teams of architects and designers that reflect edgy, contemporary construction. Known for sophisticated craftsmanship, Woodbridge properties have become synonymous with residential chic and elegant living.
"Some of our properties really push the bounds of contemporary design in terms of sustainable space and balance in a way that truly elevates the standards of modern comfort," adds Rosenfeld
With its uniquely international perspective and decidedly global palate, Woodbridge Luxury Homes of California leads the way in bringing the very best in worldwide innovation and design to Southern California's most exclusive neighborhoods.
Contact:
Adam Rosenfeld
Founding Partner
Mercer Vine
310-595-5915
About Woodbridge Group of Companies, LLC
The Woodbridge Group of Companies, LLC and its affiliate companies consist of: Woodbridge Luxury Homes of California, a real estate development company specializing in buying and selling luxury real estate in the Los Angeles area; Woodbridge Realty of Colorado, a full-service, real estate company that sells commercial and residential properties in Aspen, Basalt, Carbondale, and Glenwood Springs, Colorado; Riverdale Funding, LLC, specializing in commercial loans, first mortgages and real estate acquisitions; and Woodbridge Structured Funding Foundation, the philanthropic wing of the Woodbridge Group of Companies, the Foundation seeks to improve the quality of life of sick children, distressed women, and veterans in need.