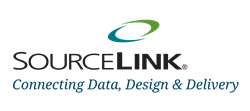 After discussions across our thought leadership and customer intelligence teams, we chose the ten themes that most closely aligned with the future vision of marketing, and with SourceLink's evolution as a company
Chicago, IL (PRWEB) November 30, 2015
SourceLink, an industry-leading multichannel marketing services firm and statement solutions provider, announces a series of articles and comprehensive whitepaper chronicling marketing predictions for 2016, as identified by a team of customer intelligence and marketing subject-matter experts. Members of SourceLink's data analytics and marketing services teams compiled the trends, strategies and insights into a series of ten articles, which were culled down into an all-inclusive whitepaper. The individual articles are currently published through the SourceLink blog, and are also collected together into an all-inclusive whitepaper.
Key trends outlined in the article series and whitepaper are: the impact of consumer-controlled marketing, how location-based marketing will integrate with wearables, how recognition software and gamification bring new business opportunities, advanced test-and-learn methodologies, and how marketers can start preparing for technology like virtual reality. Additionally, many of the trends from 2015 – the role of omnichannel attribution, targeted online media, and the importance of content-rich experiences – are enhanced by other new technologies.
"After discussions across our thought leadership and customer intelligence teams, we chose the ten themes that most closely aligned with the future vision of marketing, and with SourceLink's evolution as a company," said Cathy Heckman, SourceLink's Corporate Marketing Director. "These strategies regularly came up at industry trade shows and are areas that are evolving alongside marketing technology. We hope this series will provide a blueprint for marketers as they test these emerging disciplines."
To download a copy of this whitepaper, you can either follow this link, or read the articles across SourceLink's blog at http://www.sourcelink.com/blog.
About SourceLink
SourceLink, a top-five ranked Direct Marketing agency, creates results-driven communication solutions. Combining strengths in marketing analytics, data intelligence, technology and production expertise, SourceLink crafts and executes data-driven direct marketing and document outsourcing solutions. SourceLink's analytic and communication solutions improve marketing ROI through greater relevance and increased response. On the production side, SourceLink solutions reduce costs through more efficient operations and postal optimization. SourceLink operates in four U.S. locations. For more information, visit http://www.sourcelink.com.