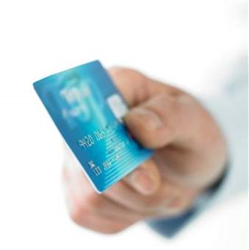 one of the best card payment processor apps
(PRWEB) November 26, 2015
The team behind the robust, 100% secure credit card processing platform EZPayment is proud to announce the official launch of the PayMoney credit card payment processing app.
Through the new app, which is exclusively available via the Google Play store for Android devices, it's easy for people or businesses to accept payments on the go and offers an alternative to traditional merchant credit card services. Credit and debit card payments can seamlessly be accepted via the app using just a mobile device. Thus credit card payment processing can be accessible for even small business owners
The PayMoney app turns virtually any Android device into a credit or debit card processing terminal while ensuring 100% security of data. Stripe technology is integrated, meaning that users don't have to worry about charge backs, credit card verification, credit card payment processing,merchant credit card services, security, and PCI compliance issues.
EZPayment has implemented 128 bit encryption technology to ensure flawless data protection from fraud so that business owners and customers alike can rest assured that credit and debit card information is kept safe.
Thus far, the PayMoney app has received a perfect 5.0 overall rating in the Google Play store. One recent customer said that the credit and debit card payment processing app is "one of the best card payment processing apps". Another said that it was "much cheaper and better than most merchant credit card services".
The app is available in the GooglePlay Store and offers low transaction rates. EZPayment recommends the PayMoney app for any business or professional who works on the go or needs the convenience of making payments anywhere, including those who would like to cut costs with lower transaction rates. A companion Stripe account can be set up for free in a few minutes.
A recently released video from EZPayment shows how the PayMoney app works. The PayMoney app can be found in the Google Play Store. For people without an android device a web version can be found at http://www.ezpayment.org/
About EZPayment
EZPayment delivers flexible yet 100% secure, safe, and reliable credit card payment processing that integrates with Stripe technology, eliminating the hassle of charge backs, credit card verification, processing, merchant credit card services, security, and PCI compliance issues.
Contact
EZ Payment, a division of IKONIK LTD
20 Winchcombe St., GL52 2LY, UK
Phone: 07716448927
E-mail: contact(at)paymoneyworld.com
Website: http://www.paymoneyworld.com/