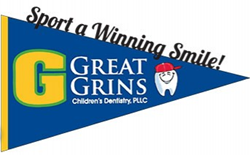 Tucson, AZ (PRWEB) November 24, 2015
Young patients with a wide variety of dental needs can now receive BIOLASE WaterLase iPlus 2.0™ treatments from Dr. Angela Wolfman and Dr. Kedar S. Lele, who are pediatric dentists in Tucson, AZ. Unlike traditional treatment options that are commonly used for frenectomies, cavities and fillings, the WaterLase iPlus 2.0™ system causes minimal discomfort and bleeding to the patient during treatment and the following recovery period.
The WaterLase iPlus 2.0™ treatment system is designed to treat many dental ailments much quicker than other commonly-utilized treatment methods. As a result, patients who receive fillings, cavity treatments or other common pediatric dental procedures with the WaterLase iPlus system do not need to spend as much time restricted in a treatment chair. Additionally, those who receive treatment with the system often experience decreased levels of treatment-related anxiety due to the gentle and easy nature with which the laser cuts through various types of oral tissue. Parents who would like their children to see a pediatric dentist in Tucson, AZ, who is trained in the use of the WaterLase iPlus 2.0™ system, are encouraged to schedule a consultation with Drs. Wolfman and Lele.
While standard dental drills are designed to operate with the use of intense friction, the WaterLase iPlus system minimizes friction, heat and vibration so the treatment process is much smoother and less uncomfortable. The laser itself is designed to emit a 940nm wavelength, which makes it ideal for cutting through both soft and hard tissues. Patients who receive treatment with this system have a lower risk of being exposed to cross-contamination, thanks to the disposable, single-use tips that are available for use with the system.
As trusted pediatric dentists in Tucson, AZ, Drs. Wolfman and Lele urge parents with young dental patients to visit their pediatric practice and discover how gentle dental treatments can be. With the use of the BIOLASE WaterLase iPlus 2.0™ system, the doctors can decrease patient treatment time while also minimizing patient anxiety and discomfort.
About The Practice
Great Grins Children's Dentistry is a pediatric dental practice offering personalized dental care for patients in Tucson, AZ. Drs. Angela Wolfman, Kedar S. Lele and their team provide a wide range of services and are committed to high quality, professional care through the use of laser dentistry and other advanced techniques. To learn more about the services offered at Great Grins please visit their website at http://www.greatgrinsdds.com or call (520)325-4746 to schedule an appointment.