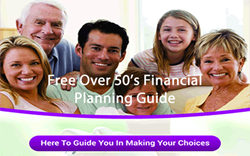 Using Pension Release funds to provide protection for your family with low cost prepaid funeral plans
(PRWEB UK) 26 November 2015
Pension holders in the UK are able to make a considerable number of choices regarding how to decide to best use pension pot funds. Full pensioners as well as those who decide to gradually cut back their hours, in order that they live a more comfortable lifestyle, are able to put their money to work in any way that they choose, but what should be considered as part of a retirement plan, which covers all eventualities, including providing income and later in life plans that deliver total family security.The UK experts at Compare Funeral Plans offer reviews and guidance, focusing on the importance of examining some of the more common choices and their associated benefits and risks.
Annuities to provide income
These is a great option in order to enjoy a lifelong income after retirement. Pension release advice released by the Money Advice Service, points out that pension holders can withdraw up to 100 per cent of their pension and place it into an annuity and use the funds to plan for retirement. These funds can also be used towards providing money to a beneficiary upon death. But it is important to keep in mind that, while there is a tax-free lump sum, the benefits from each provider vary considerably.
No Action, Small Withdrawals or a Lump Sum
Some will simply choose to accrue tax-free interest on the pension pot without ever touching a single pound. This is a good idea for those with supplemental sources of income and is an option for anyone who is financially stable.
Another option is to choose to withdraw small amounts of money at a time, but it is vital to keep in mind that the first 25 per cent is taken tax-free and thereafter, taxes will be required to be paid to the HMRC. There may be additional charges and once this money is taken out, it will not be replenished.
The final option is to take the entire pension pot as one lump sum. While the first 25 per cent is tax-free, the remainder will count as income and be charged at the highest rate. This is a tricky option, for not only are the tax obligations quite high, but the pension holder could very well run out of money before they die and beneficiaries will not enjoy any financial security.
Keep in mind the choices, by mixing up these options, as well as reinvesting some of the pension pot into assets such as stocks or commodities and buying protection plans that protect others as end of life protection plans.
Keeping the Future in Mind By Planning Ahead
Living longer also equates to planning ahead for life's inevitabilities. End of life expenses for the family are therefore a real concern. Although this is not often dealt with in terms of pension pots, it is a great idea to withdraw a small amount of the pension funds and invest them into protection methods like the purchase of prepaid funeral plans.
Why is this important?
There are those who may argue that prepaid funeral plans are not necessary due to the large amount that is left untouched within pension pots. It is important to recognise, that even if there is a substantial amount of money, probate and legal issues can often tie up the funds for an extended period of time, which can place the bereaved in a difficult financial position and as a result, leaving families to be forced to pay hefty funeral costs and take out un-affordable loans, which some cannot even qualify for with the plethora of new affordability checks that accompany all credit applications.
Of course, choosing the best prepaid funeral plan can be a bit tricky and for this reason, the experts at Comparefuneralplansuk.co.uk provide guidance to make funeral plans comparisons that highlight the main benefits of each plan provider, which is provided to every enquirer via their website. While a pension pot is an extremely useful tool, it can be even more effective, if some of its funds are used to provide future proofed protection for loved ones, such as the purchase of prepaid funeral plans and many other forms of later in life planning. Thinking ahead for others later in life, has never been more important or vital to avoid leaving behind financial hardship.
Many people think that they have the costs of their funeral covered in terms of protection for family and loved ones, via life insurance cover. However, like pension funds, this can be a huge mistake, as like pension release, it can take weeks or even months to payout, putting enormous financial pressures on families. The answer is simple, the best prepaid funeral plans are a cost effective method of guaranteeing that families do not have this worry, at a time when they a grieving. The setup of a plan once identified to match the customers needs, is simple. With payment options that include either a full upfront payment, utilising a small amount of their pension release pot or it can be activated with a small deposit and then payment of low cost monthly payments, interest free for up to 24 months.
The UK experts at compare funeral plans have released a video detailing the benefits of a funeral plan and much more information is available by visiting their website at http://www.comparefuneralplansuk.co.uk.