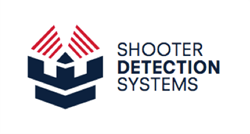 "In light of recent worldwide events, we were honored to assist DHS and the NYPD with this important exercise."
NEW YORK, NY (PRWEB) November 25, 2015
At the request of the U.S. Department of Homeland Security, Shooter Detection Systems (SDS), the world leader in indoor gunshot detection technology, was one of a limited number of technologies to participate in an active shooter response training drill conducted in cooperation with the New York City Police Department (NYPD), the New York Fire Department, and the U.S. Department of Homeland Security (DHS) on Sunday, November 22, 2015 in a New York City subway station.
This comprehensive exercise was conducted in an effort to illustrate New York City's preparedness in the event of an active shooter attack. In the subway exercise, two mock active shooters, one with a suicide vest, terrorized subway patrons in an effort to simulate the multifaceted consequences of a real attack. This was the first such test for two new units within the New York Police Department: the Critical Response Command with more than 500 trained counterterrorism officers, and the 800-strong Strategic Response Group.
The subway system chosen for this event, similar to other sublevel transportation systems across the U.S., did not have reliable cellular phone coverage proving that the ability to instantaneously report that a shooting occurred was absolutely critical to first responders. Without the Guardian system as the primary source of information, the ability to effectively communicate critical information to the NYPD would have been limited to only those who were physically able to escape the shooter. This event further illustrated that in an active shooter scenario, real time, factual information provided to law enforcement and the building occupants is absolutely critical to saving lives.
"In light of recent worldwide events, we were honored to assist DHS and the NYPD with this important exercise," said Christian Connors, CEO of Shooter Detection Systems. "In a subway system environment, the day-to-day communications we take for granted – such as cellular and network Wi-Fi – are severely limited or in some cases nonexistent. The outside world has no idea what is going on, even when under foot. Guardian is fully operational in those type environments and, as was shown during the exercise, communicated clearly with integrated technologies such as Persistent Systems Radios, the Rogers Group and the U.S. Army's NETT Warrior. Having a system like Guardian installed will reliably provide the critical shot location information needed to ensure first responders arrive faster and better informed."
About Shooter Detection Systems
Shooter Detection Systems is the world leader in indoor gunshot detection technology. Developed in conjunction with the Defense Advanced Research Projects Agency (DARPA), SDS' gunshot detection systems utilize the most advanced and proven shooter detection technologies available in the commercial market. SDS is focused on saving lives through the use of proven, military-grade technology designed by some of the world's foremost scientists. The company's technology is currently deployed in schools, corporations, major utilities, and manufacturing plants with upcoming installations in airports, financial institutions, hospitals and government and private buildings. For more information, visit our website at http://www.shooterdetectionsystems.com or call 1-844-SHOT911.