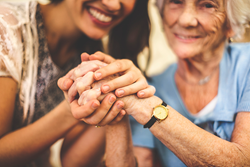 SuperYards - exceeding the expectations of Calgarians.
Calgary, Alberta (PRWEB) November 26, 2015
SuperYards is owned by the conscientious, enthusiastic Jon Stotz, who sees too many older adults with icy sidewalks and front steps and would like to make a difference.
This initiative is being delivered in the form of a contest where neighbours, friends, or family members are invited to be SuperYards Super Snow Angels and nominate an individual in need of help removing snow and ice from their property.
The nomination process is simple: Just fill out the form online including a written paragraph, photos or short video outlining who the person in need is and why this person would benefit from complimentary snow removal services from SuperYards. Once the paragraph or video is submitted, the nominated person is included in SuperYards Super Snow Angel Contest. Three (3) winners will be announced following the Dec. 1, 2015 entry deadline.
Please visit http://superyards.ca/superyards-super-snow-angel-contest for further details, including contest rules, or to submit your nomination.