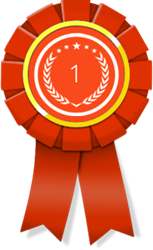 REDWOOD CITY, Calif. (PRWEB) November 30, 2015
10 Best SEO, a branch of the 10 Best Design website, has released a new monthly award nominating the best reputation management agencies in the business. Ten search engine optimization (SEO) firms were selected by the algorithmic awards system designed by 10 Best SEO to determine the leading online reputation management (ORM) companies on the web for November 2015. 10 Best Design and its subsidiary 10 Best SEO are the leading ranking and review platform for web design firms. Their lists for the best reputation management agencies is highly regarded among online vendors.
Named as the top relationship management agency was Reputation.com out of Redwood City, Calif. The firm employs business consultant experts and marketers who understand the necessity of preserving company reputations among customers. Combining web design savvy and marketing techniques, Reputation.com manages social media channels like Facebook, YouTube, and Twitter to ensure consumers are receiving positive impressions of a client company.
Second on the Top 10 list of best relationship management agencies for November 2015 was SEO Image of New York City. The company provides support for search engine optimization audits, website design, social media management, team training, pay-per-click management, conversion strategy, app store optimization, content management, and online reputation management. SEO Image has worked with several notable companies, including Sotheby's International Realty, Global Sign, and ALM.
WebpageFX received third-place honors for its high quality reputation management firm, which helps clients provide the innovative online experience that makes its clients to stand out among the internet noise. As a leading relationship management agency, WebpageFX has a professional team that is passionate about creating iconoclastic and conventional development strategies and web design. The company, which operates out of Philadelphia, Penn., is extremely versatile, using both salient and subtle strategies to reach the objectives of its clients.
The rest of the top ten agencies in descending order were: Digital Current, Netmark, SEOValley, SearchBloom, SearchRPM, Capstrat, and Oneims. Each reputation management agency demonstrated high degrees of innovation and customer satisfaction in dealing with the online platform for public relations.
As online reputation management continues to grow in the SEO world, 10 Best SEO seeks the companies that can ethically help their clients in new and creative ways. A wide range of quantitative and qualitative statistics—such as the monthly payment of variable listing fees—is incorporated into the award determination process.