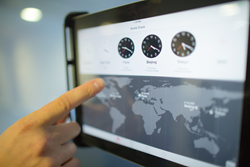 Toronto, Canada (PRWEB) November 28, 2015
There is only one major question facing all law firms in the 21st century. How do we outperform our billings from last year?
This question has not been an easy question to answer. Especially when the senior partners and lawyers of many organizations are coming to the retirement age and the younger workforce don't share the same discipline around working long hours.
In addition to this complexity, the client world has evolved. Clients are now finding multiple alternatives to reduce their legal costs by outsourcing work to 3rd parties that offer flat fees or finding junior lawyers with a hunger for experience to do the required work for a lot less money.
For institutions that want to thrive and increase client billings, only a few options have been working. They have included:
Merging with other firms that have additional capabilities/services
Creating a new foot print in new markets
Outsourcing non value-add activities and leveraging technology to find cost savings
Creating new capabilities in order to keep the price conscious client engaged in working with the firm
The risk is that many of these activities are not easy to execute. A successful merger with a new firm requires understanding cultural fit and learning how to make people with different behaviours work effectively with each other. This is a skill that most partners are not experienced in. In addition, when it comes to leveraging outsourced capabilities or new technologies, many IT managers struggle to engage their internal clients in adoption of new technologies.
Taimour Zaman, Founder of One Million Acts of Education says "All of this is about to change! The younger generation of new incoming partners are now asking themselves, How do we create the UBER business model in our legal industry?" With platforms such as UBER, Waze, AirBnB growing at exponential rates, every industry is looking at how to take advantage of this new model of thinking and operating to figure out how to copy and paste it within their existing institution.
Enabling a digital 2.0 law firm is not a "maybe this will happen one day," statement. Rather, the questions:
Who has already started the UBER business model within our industry?
And what lessons do we need to take away from it RIGHT NOW?
The event is on December 1st at the Royal York Hotel where our panel members will go to work and discuss how to enable the digital 2.0 law firm.
Registration link to the event can be found here: http://bit.ly/1NNo7Yy​