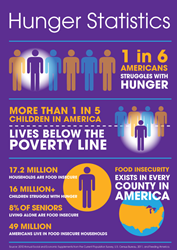 Be the change you wish to see in the world. - Mahatma Gandhi
Mill Creek, Washington (PRWEB) December 28, 2015
Long-time Seattle based internet marketing & advertising entrepreneur Tanner Vaughn has launched Food4Thought, a charity organization focused on feeding those in need. With over 1 in 5 children in America currently going to bed at night hungry and risking starvation, Tanner and Food4Thought hopes to cut these numbers down tremendously.
Some 795 million people in the world do not have enough food to lead a healthy active life. That's about one in nine people on earth. Please contact today to help make a difference.
Whether you are looking to donate food, financially, or even volunteering with our charity foundation, Food4Thought is the place for you. Start by making a difference today at http://www.givefood4thought.org or by email at donations(at)givefood4thought(dot)org.