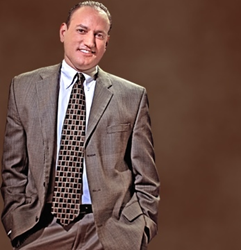 Phoenix, AZ (PRWEB) November 30, 2015
The Law Offices of Michael Cordova is proud to announce our financial sponsorship of Phoenix Children's Project for the 2015 Christmas Season. Phoenix Children's Project is a non-profit organization dedicated to helping children who are living below poverty level in the Phoenix Metropolitan area. Unfortunately, there are many children in and around the Valley that need assistance, and Phoenix Children's Project provides them with the essentials, including food, clothing, and shelter. It is an honor and privilege to support an organization dedicated to such a worthwhile cause.
About Phoenix Children's Project:
Phoenix Children's Project is a non-profit organization run solely by volunteers that assists impoverished children with most living in government housing and coming from households that have a total income of less than $9,000 a year. In addition to providing everyday essentials, such as food boxes, toiletries, diapers, household products, and so much more, Phoenix Children's Project has also established ongoing programs that include the Birthday Club, Summer Camp, Back to School, Halloween Parties, and Christmas Program. Phoenix Children's Project also provides kids with the tools needed to allow them to become healthy and self-reliant adults. For more information on how to help, please visit phoenixchildren.org.
About the Law Offices of Michael Cordova:
The Law Offices of Michael Cordova was founded in 1994 by Michael Fairbairn Cordova, a graduate of Harvard Law School. The law firm is one of the leading Plaintiff's law firms in the State of Arizona. This level of quality is demonstrated through the outcomes we work hard to attain for our clients and through the service we strive to provide. We have decades of experience and have represented thousands of clients over the years. We represent clients in the Phoenix metropolitan area and throughout the state of Arizona and are ready to assist them through their difficult time. Our experienced attorneys handle various types of cases. These cases include, but are not limited to: personal injury, dog bites, wrongful death, car accidents, motorcycle accidents, and product and premises liability.