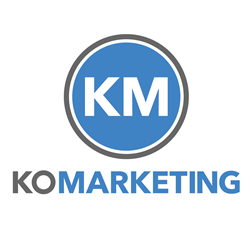 Matt brings years of experience in all facets of SEO and client direction while also adding even greater expertise in Web Analytics and program performance management
Boston, Massachusetts (PRWEB) December 01, 2015
Matthew Diehl is joining the KoMarketing team as a Director of Online Marketing. Diehl brings nearly ten years industry experience to the leadership team of the organization, with an emphasis on SEO and web analytics, experience in B2B lead generation and B2C e-commerce search and digital strategies.
"I am very excited to join the KoMarketing team. The organization has done a phenomenal job of positioning themselves as a leader in digital marketing consulting," said Matthew Diehl. "KoMarketing's commitment to providing their clients with the highest level of professional services has built a strong foundation for continued growth. I look forward to integrating my approach to Search and applying my Analytics skills to amplify KoMarketing's strategies."
Diehl previously held the role of Director, Organic Search & Analytics with Charles River Interactive, where he managed two teams composed of SEO specialists and digital marketing analysts. During his tenure at the agency, Diehl also lead the start-up division of Web Analytics, developing direct to client analytics consulting and a custom reporting product.
"We are very excited and fortunate to have the opportunity to bring Matt aboard as a member of our team," said Derek Edmond, Managing Partner. "Matt brings years of experience in all facets of SEO and client direction while also adding even greater expertise in Web Analytics and program performance management."
KoMarketing has grown by over 33% in 2015, with an eye towards providing the highest level of expertise and communication to clients and the opportunity to further develop and expand the capabilities of existing team members.
About KoMarketing
KoMarketing is a B2B online marketing agency specializing in search engine, social media, and content marketing. Celebrating over ten years of client success stories, KoMarketing helps build the connections that drive B2B business results through highly customized marketing programs. For more information, make sure to visit http://www.komarketingassociates.com/