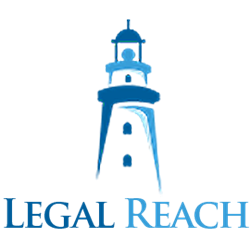 (PRWEB) November 25, 2015
LegalReach.com is a new United States based law firm directory for lawyers and the clients who seek them. Attorneys can claim their existing profile or create a new profile for free, they also have an option to pay a low yearly fee for a featured profile which gives their listing prominent placement and various other benefits.
Potential clients looking for a lawyer enjoy a powerful search engine keyed to their needs and their location. Users seeking an attorney can easily navigate a well designed site that does not force them to register or pay a fee.
Multiple lawyers in any practice area and in any location in the USA can be quickly researched in minutes. The legal help available is as varied and as extensive as the thousands of lawyers represented on the site. In a sea of attorneys, LegalReach.com helps clients reach their destination.
Once signed up attorneys access an easy to use, backend to mange their profile. Depending on if they have a basic free profile or premium featured profile, they have the ability to post contact information, photos, videos, articles and more.
The free basic membership starts the listing process immediately, allowing an attorney to claim or develop a profile highlighting their practice. The low cost featured membership automatically gives priority placement above free listings and other benefits which lead to improving the firm's search engine rankings, and driving additional traffic to the attorney's website.
To learn more about LegalReach.com visit http://www.legalreach.com