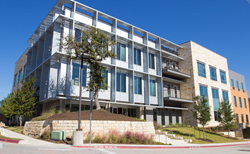 Entrepreneurs: there is nothing wrong with you, you are not alone ... and now we can prove it.
Austin, Texas (PRWEB) November 30, 2015
Austin entrepreneur Alex Charfen is at it again. After decades of success and innovation in the real estate industry, he is guiding his laser-focus on a new endeavor. For just two dates in January, his company, CHARFEN, will celebrate the Grand Opening of their global headquarters in Austin, Texas, including exclusive events for entrepreneurs from around the world.
In 2015, Charfen crisscrossed the country, spreading the news that after years of research and study, he has discovered the Entrepreneurial Personality Type™ (EPT), the core attributes behind all entrepreneurial behaviors, positive or otherwise. Each presentation he gave this year carried with it a simple but powerful message for entrepreneurs:
There is nothing wrong with you, you are not alone … and now we can prove it.
And in just one year, nearly 5,000 entrepreneurs and small business leaders participated in educational experiences around the EPT, with hundreds attending Charfen's live, in-person events. The interest in the subject and its welcome message reached a fever pitch and Alex was invited to speak at such prestigious events and venues as Joe Polish's Genius Network Annual Event and Robin Sharma's Titan Summit. He has also had the privilege of sharing the stage with the likes of Tony Robbins, Peter Diamandis, Sally Hogshead, John Paul DeJoria and many other leaders of industry and entrepreneurship.
Along with a grand tour of the new CHARFEN office complex, which is being purpose-built for EPTs, the highly anticipated "Grand Opening Experience" will help attendees:

Discover how to create, scale and maintain a fast-growth company.
Increase revenue and income without increasing hours in the day.
Increase the level of contribution and influence for founders to build a business around themselves.
The CHARFEN offices are located in a new office building within the exclusive Hill Country Galleria shopping center.
It will be a spectacular time of learning and celebration to begin the New Year.
WHERE
13301 Galleria Circle
Building B, Suite 200
Bee Cave, TX 78738
WHEN
January 11-12, 2016
and
January 25-26, 2016
REGISTER
http://www.charfen.com/grand-opening
About CHARFEN
CHARFEN provides strategies, systems and flexible models to help entrepreneurs and business owners transform their ideas by building and sustaining positive momentum. Its proprietary approaches—the Entrepreneurial Personality Type™, Targeted Interactions™ and Constructive Cadence™—are based upon the fundamental attributes of how an entrepreneur's mind works. Having helped tens of thousands of entrepreneurs grow their own businesses, CHARFEN ranked on the Inc. 500 | 5000 list of fastest-growing private companies in America three years in a row, reaching as high as #21. http://www.charfen.com