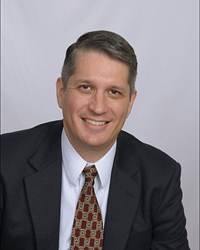 San Diego, California (PRWEB) November 28, 2015
StatRad, a leading provider of cloud-based medical image exchange technology and teleradiology services, has added Chris Hafey and Claude Hooton to its board of directors. The announcement comes as the company prepares to exhibit at the Radiological Society of North America (RSNA) 2015 Annual Meeting and continues to strategically transform its focus from being a teleradiology company to a health care technology organization focused on improving patient care.
Hafey currently serves as chief technology officer (CTO) at StatRad. He brings a strong history of leading organizational change to the StatRad board along with proven leadership in building and managing high-performance teams to deliver new technologies and products to market in the medical imaging space. His previous experience includes serving as CTO for OnPoint Medical Diagnostics and Chief Architect for Vital Images.
Hooton, President and Chief Operating Officer at StatRad, has 25 years of strategic, operational and corporate management experience with high-growth health care technology companies. He has previously managed U.S. sales operations for the Qualcomm Life health care subsidiary of Qualcomm Corporation and was President of PMB Real Estate Services, a health care commercial real estate services firm. Hooton also served as executive vice president and board member of the medical technology provider Baxa Corporation (later acquired by Baxter International), where he grew revenues from $39 million to $100 million over a four-year period.
"Chris and Claude bring strategic, operational and technical experience to StatRad, with proven track records of growth – all qualities that were critical in our selection process. This is a transformative time for StatRad as our team continues to expand world-class teleradiology services while supporting the explosive growth of our innovative cloud-based healthcare technologies," said Chief Executive Officer Vishal Verma, M.D. "We're now in the full commercialization of a technology and services platform that will provide breakthrough speed and scalability to help revolutionize radiology and advance patient care."
RadConnect®, StatRad's medical image exchange platform, recently launched its next generation web portal to help support its rapid growth rate, which is in excess of 400 percent. More information about RadConnect and the medical image management innovations the company plans to introduce will be available in person at the StatRad RSNA exhibit in booth #2006, November 29 through December 3 in Chicago. As a symbol of how the company's transformation is revolutionizing radiology, the company is offering attendees the chance to win an Apple Watch.
About StatRad
StatRad provides cloud-based software to allow digital access to any medical image, anytime, anywhere. By delivering a fundamentally new way for the ingestion, exchange, storage, and interpretation of medical images, StatRad facilitates a global image exchange accessible by patients, physicians and health care networks. The company offers its innovative software as a service (SaaS) and as a platform (PaaS). StatRad also provides high quality interpretation of medical images through its award winning teleradiology services. For more information call us at 855-TELERAD (835-3723), visit http://www.statrad.com, or connect with us on Facebook, Twitter and LinkedIn.