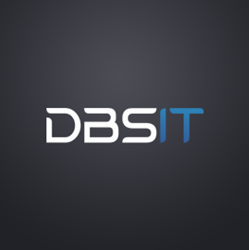 When it comes to customer satisfaction, our goal is to go beyond your expectations.
Perth, WA (PRWEB) November 30, 2015
IT consulting company DBS IT are expanding their reach again and have recently announced services to the healthcare industry in Australia.
The company offers IT consulting in Perth and throughout Australia and focuses on database development and design, infrastructure and capacity planning, web development and online marketing, software development and disaster recovery.
The experienced IT consultants are pros when it comes to delivering their practical and technical knowledge to their clients, and the healthcare industry is the latest to benefit from their wealth of experience across multiple industries.
When it comes to providing IT consulting to the healthcare industry, DBS IT recognises that there are many different reviews when it comes to how health professional provide timely communication with clients and patients, along with the method by which the communication is delivered.
Some IT consultants believe that they should be asking those in the industry 'what they think they need' before making all decisions based on their feedback. The problem with this is that you may assume the way you're currently doing things in your industry is fine until you see that your competitors are operating in an easier, cheaper, faster and more customer-friendly way.
As consumers, our attention span is constantly decreasing, and inconvenient practices and time-wasting annoys us since we're used to so much being 'instant' in our day-to-day lives. That's why the news of DBS IT's recent offer to the healthcare industry has been met with so much welcome since it's an industry which can benefit from better technology and options for their patients.
It's estimated that one in every eight Australians will see a GP approximately 12 times a year. (http://www.myhealthycommunities.gov.au/our-reports/frequent-gp-attenders-use-health-services/march-2015 ) This is an average of once a month, which is standard for elderly patients and families with small children.
A typical visit to a GP will involve the patient calling the office for an appointment, waiting for the receptionist to check the availability of their doctor, getting an appointment at a time that works with their schedule, turning up at their appointment time and usually waiting for a long time as other appointments have run late. This is often infuriating to patients who either already feel unwell and would rather be home in bed, or have simply taken time out of their workday or busy schedule to make their appointment on time.
While some GPs have reminder SMSs to ensure people are making their appointments on time, there are many ways in which DBS IT can help this entire process run more smoothly. Hopefully in the future we'll be able to use an app which shows when doctors are available and if they're running behind on the day of our appointments.
A spokesperson for DBS IT recently commented on this development, saying "DBS IT are experts when it comes to finding the potential for efficiency gains and costs savings for businesses both large and small. In a world which is becoming increasingly instant, we hope to help the healthcare industry move into the future and better serve their patients and clients."
If you're looking for IT outsourcing services in Perth and IT consulting services, speak to DBSIT about how they can help your business today.