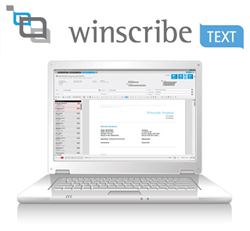 "Winscribe is excited and proud to be partnering with SpeechCheck, a proven leader in the speech recognition space. We are committed to developing solutions and partnerships that support our clients to work smarter and more efficiently."
CHICAGO, IL November 30, 2015 (PRWEB) November 30, 2015
SpeechCheck and Winscribe are pleased to announce their strategic partnership at the Radiological Society of North America (RSNA) 2015 conference.
Leading US-based speech recognition consultants, SpeechCheck, Inc., and Winscribe, global providers of cutting-edge dictation and speech-enabled documentation software, announced their partnership today at RSNA 2015. The SpeechCheck and Winscribe partnership brings together the best in enterprise project management, training and quality improvement for speech recognition users.
Through the partnership, Winscribe customers can subscribe to speech recognition project management, training and quality improvement services provided through SpeechCheck's experienced team of auditors and trainers, all of which are based in the United States. By pairing SpeechCheck's services with Winscribe's software, hospitals can reduce documentation costs and streamline production, while physicians have more flexible documentation capture options and an easy integration with EHR-based template reporting, all while increasing efficiency, proficiency and productivity using speech recognition software. This enables providers to focus on what counts the most – patient care!
As part of their robust implementation package, Winscribe clients will also be able to purchase a document template starter kit for use with their Winscribe clinical documentation management system. Produced by SpeechCheck, the document template starter kit enables clinics and hospitals to quickly and accurately prepare standardized clinical documents based on medical specialty and patient encounter types. The starter kit is coupled with on-site, one-on-one consulting and group consulting with physicians, which will accelerate document production and turnaround time, while reducing the need to point, click and navigate through cumbersome speech recognition documents, thereby reducing the time physicians spend recording patient information at their computer, correcting errors and proofing the final documents.
"Winscribe is excited and proud to be partnering with SpeechCheck, a proven leader in the speech recognition space. We are committed to developing solutions and partnerships that support our clients to work smarter and more efficiently in today's speech recognition environment,"
Florian Stroehle, Winscribe's Director of Global Sales.
"The partnership enables us to offer new services that further enhance our portfolio and that assist our clients."
"SpeechCheck is excited to work with Winscribe and their customers during the implementation and go-live phases of speech recognition technology and works closely with their clients to reduce or even eliminate transcription costs and physician frustration, while enhancing and promoting more natural physician documentation practices that meet the requirements for structured data needed for Meaningful Use."
To learn more about SpeechCheck and Winscribe's partnership, as well as their clinical documentation solutions, please visit the SpeechCheck booth (#2306) located in Hall A at the RSNA 2015 conference.