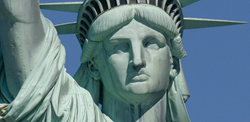 Travel accident and sickness insurance coverage for visitors during this holiday season should be an essential part of tour package for all sponsored visitors
Orlando, FL (PRWEB) November 28, 2015
India Network Health Insurance program issues travel alert to the community of international visitors on health insurance requirements for residents, temporary workers, students and visitors. Recently several Middle Eastern countries made it mandatory to carry health insurance while visiting their countries. Many European countries require specific accident and sickness insurance coverage before one can apply for Schengen Visas that covers 25 European countries.
Fortunately, accident and sickness travel insurance plans offered by India Network provide coverage that meets or exceeds the standards set by the Shengen Visa. International visitors to the United States are advised to carry adequate accident and sickness insurance though it is not mandatory. However, US resident sponsors are responsible for the visitors they sponsor during their entire stay in the host county. India Network Health Insurance strongly advises all US residents that are sponsoring visitors to take adequate accident and sickness visitor health insurance to cover any potential liability of their sponsored relatives.
India Network Health Insurance program provides an affordable option to purchase a medical insurance plan that covers both new conditions and pre-existing medical conditions as long as the plan is purchased before the visitor arrives in the United States. India Network Visitor Health Insurance offers a comprehensive health plan for visitors of all ages, 0-99 without any medical underwriting.
The only condition one must fulfill to participate in the program is membership in India Network Foundation (INF), a non-profit community organization that sponsors the health insurance. INF has been in the forefront in providing valuable health insurance coverage for visitors of all ages for more than two decades, plans which are often not found in the marketplace. However, many community members delay purchasing a plan until their visitors get sick with a serious medical condition, and then try to contact INF office for assistance to get the insurance. Unfortunately, it is too late to purchase health insurance when your visitor is already sick and needs immediate medical attention. In those scenarios, INF advises community members to discuss their condition with respective hospital administrators rather than buying a plan at the last minute.
Dr. KV Rao, President, India Network Foundation said that visitor health insurance is not an option but a necessary part of travel plan for sponsoring relatives. The liability of not having adequate coverage is high risk and should be avoided by all law abiding citizens and residents.
About India Network Foundation
India Network Foundation, established as a US non-profit organization, has been helping the Asian Indian community in North America with programs and grants to academics from India for more than two decades. India Network Foundation sponsors visitor health insurance to tourists, students, temporary workers (H1 visa holders) and their families. All insurance products are administered by India Network Services.
For more information, visit http://www.indianetwork.org.
About India Network Health Insurance
India Network Services, is a US based company that administers visitor health insurance to transition residents, tourists, students, religious priests, visiting artists, temporary workers and their families. Visitor medical plans are offered for all age groups with both fixed coverage, comprehensive coverage and with pre-existing condition coverage.
For more information, visit http://health.indnet.org