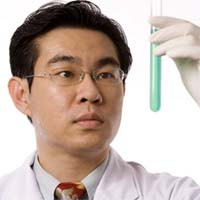 When chronic chest pain of unknown cause is observed... actions to prevent delay in diagnosis should be taken
Raleigh, NC (PRWEB) November 29, 2015
Doctors who missed a case of mesothelioma in a 70-year-old Japanese truck driver are calling on their colleagues to recognize the signs of mesothelioma and push for a diagnosis, especially in people exposed to asbestos. Surviving Mesothelioma has just posted details of the report on its website. Click here to read it now.
Researchers at Gifu Prefectural Tajimi Hospital in Japan say the patient complained of one-sided chest pain - a common mesothelioma symptom - for seven months before he died.
"When chronic chest pain of unknown cause is observed and past exposure to asbestos is suspected, actions to prevent delay in diagnosis should be taken, including testing for suspicion of malignant pleural mesothelioma," writes author Daizo Yaguuchi, MD.
According to the article in Case Reports in Oncology, multiple tests, including CT, thoracentesis, FDG-PET, and thoracoscopy failed to definitively diagnose the man's malignant pleural mesothelioma.
"This case illustrates just how difficult it can be to diagnose mesothelioma and how important it is for doctors and patients to be diligent when this rare cancer is suspected," says Alex Strauss, Surviving Mesothelioma's Managing Editor.
Read details of the case report and learn more about mesothelioma symptoms and diagnosis in The Challenge of Diagnosing Malignant Mesothelioma, now available on the Surviving Mesothelioma website.
Yaguuchi, D, et al, "An Autopsied Case of Malignant Sarcomatoid Pleural Mesothelioma in Which Chest Pain Developed Several Months Earlier without Abnormality on Imaging", October 21, 2015, Case Reports in Oncology, pp. 439-446. http://www.researchgate.net/publication/283286363
For nearly ten years, Surviving Mesothelioma has brought readers the most important and ground-breaking news on the causes, diagnosis and treatment of mesothelioma. All Surviving Mesothelioma news is gathered and reported directly from the peer-reviewed medical literature. Written for patients and their loved ones, Surviving Mesothelioma news helps families make more informed decisions.