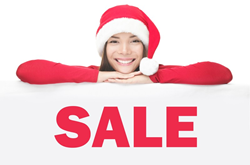 Cyber Monday is a great day to pick up some organic and naturals products at Sublime Naturals.
St. Petersburg, FL (PRWEB) November 30, 2015
Gift ideas for the natural wellness and beauty are available today from the new company, Sublime Beauty NATURALS®. All products are available on Amazon or its webstore.
"We love the power of organic and natural products, like essential oils, organic facial serums and USDA Certified Organic Sesame Oil for Oil Pulling," says Kathy Heshelow, founder of Sublime Beauty NATURALS®.
Natural Shea Butter Soaps infused with Essential Oils would make a perfect gift or stocking stuffer. The Organic Virgin Coconut Oil Spray for body or Skin Brush would surprise the natural girl. The Zen Immune Boost Essential Oil Blend would be prized for its wellness assistance this winter.
Use code SUBNAT3X at Amazon or the Sublime Naturals webstore through midnight Monday.
ABOUT: The motto of Sublime Beauty NATURALS is MAKE HEALTHY CHOICES, RESPECT YOUR BODY, LOVE NATURE.