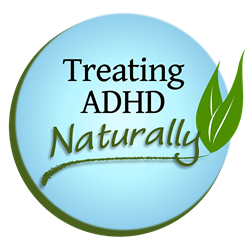 Parents need to know there are other options besides medication when treating ADHD.
Los Angeles, CA (PRWEB) November 30, 2015
AutismOne, the nation's largest and most comprehensive annual conference addressing autism and related topics, today announced collaboration with speakers and authors who have helped recover their children from ADHD and other conditions using safe, natural approaches.
On Wednesday, May 25, the Treating ADHD Naturally event will feature determined mothers who didn't stop searching for enlightened answers until they found healthful solutions that worked for their children. With conditions including ADHD, autism, sensory processing disorder, dyslexia, seizures, Tourette syndrome, apraxia, food allergies, and more, these educated parents set out to discover natural ways to help their children. Each of their strategies was unique, yet they shared similarities. From use of the Feingold diet to restoring and healing the gut, at this event attendees will hear how many of their children's behavioral, sensory, learning, and physical challenges were alleviated naturally and effectively.
Sheri Davis, author of All Natural Mom's Guide to the Feingold Diet -- A Natural Approach to ADHD, is spearheading the Treating ADHD Naturally event at AutismOne. Sheri said, "We are excited to launch this new initiative in Chicago this coming May! Parents need to know there are other options besides medication when treating ADHD. Our speakers will share what has worked for their families and provide hope, education, and encouragement to other parents!"
This information-packed event will offer a wide-range of topics, including the following: nourishing vs. inflammatory diet; food sensitivities and allergy testing; resilient vs. poor gut health; nutrient deficiencies and ways to restore balance; salicylate sensitivity and when to avoid salicylates; yeast (Candida) overgrowth and how to address this; GMOs and other environmental triggers; pesticides; and more.
The one-day Treating ADHD Naturally event precedes the additional four days of the AutismOne 2016 Conference (May 25-May 29, 2016), where attendees of Treating ADHD Naturally will then have the opportunity to hear, meet, and speak with credentialed physicians who can shed light on objective laboratory testing and treatments as appropriate for each unique child, which is a hallmark of a parent-physician partnership. Many conditions are serious, and seeking appropriate professional medical consultation is advised before starting or changing regimens.
Said Teri Arranga, executive director of AutismOne, "This event is perfect to open the five-day AutismOne 2016 Conference because AutismOne believes that healthful diet, as appropriate for each unique child, is foundational to preservation and restoration of good health and function; it is also perfect because AutismOne respects the intelligence of educated and insightful parents, who go to great lengths to work with physicians and examine scientific literature in an effort to best help their children."
AutismOne 2016 Conference attendees receive a discount to the Treating ADHD Naturally event. To register for Treating ADHD Naturally, please visit http://www.MothersDetermined.com. To register for AutismOne 2016, please visit http://www.autismone.org/content/conference-membership-registration, where registration is currently discounted.
The AutismOne 2016 Conference and Treating ADHD Naturally events will be held at the beautiful Loews Chicago O'Hare Hotel. For more information, please visit http://www.autismone.org.
To read Sheri Davis's blog with tips about having a Feingold-healthy holiday, click HERE.