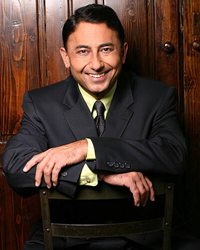 Recertification by American Board of Ophthalmology increases patient trust.
Los Angeles, Ca (PRWEB) November 29, 2015
Khanna Vision Institute based in Los Angeles, announced that Dr. Khanna obtained recertifion from the American Board of Ophthalmology on November 25th 2015. Peer Certification by the Board is done so the public knows that the Doctor is knowledgeable in the field of his specialty. Certification in Ophthalmology is first obtained after the completion of three years of training or Residency in Ophthalmology. This is valid for a decade. Recertification is a tough process taken by practicing Ophthalmologists every ten years. It involves review of patient charts, assessment of outcomes of surgical procedures and obtaining continuing medical education. The final tough step is taking a proctored written examination.
Dr. Khanna said "The American public needs to be reassured about the quality and skill of the Doctors treating them. Every minute spent winning this trust is worth it." It also helps a Doctor improve his proficiency.
Dr. Khanna is the founder and medical director of Khanna Vision Institute based in Los Angeles. He has performed over ten thousand vision correction surgeries. Some of his patients include famous musicians, actors and sports stars. The institute is sensitive to the cost price of Lasik. KVI tries to help people obtain quality Lasik eye surgery. Dr. Khanna also offers alternatives to Lasik eye surgery. These include Kamra Inlay for presbyopia, PIE to cure presbyopia, Visian ICL for high myopia and Intacs for Keratoconus.