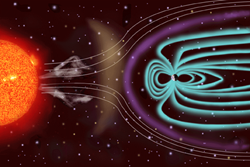 The EU has some 27 million unemployed men and women; 69% of Greek youth ages 15-24 are unemployed and EU manufacturers are abandoning the continent in search of cheaper energy prices, exacerbating the unemployment crisis
Calgary, Alberta, Canada (PRWEB) December 07, 2015
On May 14, 2013, Dr. Peiser presented "To Heat or Eat: Europe's Climate Policy Fiasco" to a packed house in Calgary, wherein he explained that UK pensioners spent Christmas Day in bed to keep warm this winter, and that other pensioners had bought thrift shop books to burn to keep warm because it was cheaper than national energy.
Dr. Benny Peiser is Director of the UK Global Warming Policy Foundation.
It is all due to a 'heat or eat' crisis caused by failed climate change policies, in an op-ed by columnist Licia Corbella, originally published in the Calgary Herald of May 15, 2013.
Friends of Science Society hold the position that the sun is the main driver of climate change along with oceanic oscillations, not carbon dioxide or human activity, therefore carbon reduction policies are futile and a waste of taxpayer's money.
Peiser presented shocking unemployment figures in the power point presentation; the EU has some 27 million unemployed men and women; 69% of Greek youth ages 15-24 are unemployed and EU manufacturers are abandoning the continent in search of cheaper energy prices, exacerbating the unemployment crisis.
Dr. Peiser outlined the optimistic goals of Europe's 2000 Lisbon Conference intended to make "the EU the most competitive and dynamic knowledge-based economy in the world...by 2010." Subsequently, in 2008 the EU implemented a 20-20-20 Climate Change package, ostensibly to prevent dangerous global warming, as referenced by the International Energy Agency.
This package set Europe's climate policies in stone. It was based on reducing Greenhouse Gases by 20% from 1990 levels by 2020, reducing energy consumption by 20% and adding 20% renewable energy sources into the mix but with less primary energy use versus "Business as Usual" to be achieved by 2020.
According to Friends of Science Society it is a tragic irony, that the EU set out in Lisbon to build a better world, they planned for sustainable economic growth with more and better jobs and greater social cohesion by 2010, but the exact opposite has happened, mostly due to radical climate change policies.
Peiser related how in Bulgaria, Europe's poorest country, people took to the streets this spring. He stated that the cost of green energy toppled the Bulgarian government (at the 37:00 minute mark of his video presentation: youtu.be/o1wA2fkCtqc). The Bulgarian protests led to the suspension of some 40% of wind and solar power supply which had been destabilizing the country's grid.
According to Peiser, in the UK, home heating costs tripled in 8 years, despite homes in the UK are about 2/3rd the size of those in North America. He said that for manufacturers, energy costs in the US are about ¼ of what they are in Europe.
Peiser outlined how the unintended consequences of these rigid EU Climate change policies have developed. In his presentation he said "Green naysayers have rejected coal, oil, natural gas, shale gas and nuclear – pushing for huge subsidies to support wind and solar. Wind and solar energy are not cost-effective or reliable. Consequently, Germany is returning to the use of coal."
Coal has become very cheap – but according to Peiser this is due to the recent collapse of the EU carbon markets. In 2008 carbon emissions units traded at 34.90 euro in the EU; by May they were trading at 3 euro or below. This carbon market collapse alleviated the expensive carbon emissions penalties on coal. Now Germany has some 30 coal plants planned.
Peiser explained that likewise, wind and solar projects were originally uneconomical for private investors without massive government subsidies and incentives drawn from public funds. This diversion of tax dollars has contributed significantly to Europe's economic crisis, according to Peiser who said now many countries are simply cutting off green energy subsidies because 'there's no money left' and some are even taxing green energy.
Despite this evidence, many climate change policies are relentlessly being enacted as written in law. According to a Reuters report cited by Dr. Peiser, the transition to green energy slated for Germany may cost the public some $1 trillion Euros or $1.34 trillion USD.
Friends of Science point to the evidence. There has been no global warming in 16 years despite a rise in CO2. Most of these extreme EU policies were intended to reduce carbon dioxide and stop global warming.
About Friends of Science
Friends of Science have spent a decade reviewing a broad spectrum of literature on climate change and have concluded the sun is the main driver of climate change, not carbon dioxide (CO2). The core group of the Friends of Science is made up of retired and active earth and atmospheric scientists. Membership is open to the public and available on-line.
Contact:
Friends of Science Society
P.O. Box 23167, Connaught P.O.
Calgary, Alberta
Canada T2S 3B1
Toll-free Telephone: 1-888-789-9597
friendsofscience.org
E-mail: contact(at)friendsofscience(dot)org