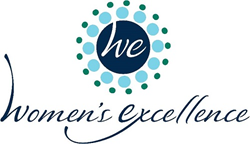 Birmingham, Lake Orion, Clarkston, Metamora, Michigan (PRWEB) November 29, 2015
Women's Excellence is once again accredited by the American Institute of Ultrasound in Medicine!
AIUM ultrasound practice accreditation is a voluntary peer review process that allows practices to demonstrate that they meet or exceed nationally recognized standards in the performance and interpretation of diagnostic ultrasound examinations. The accreditation process encourages providers of diagnostic ultrasound services to assess their strengths and weaknesses and initiate changes to improve their practices.
Visit their website for more information on the process in becoming accredited: http://www.aium.org/accreditation/accreditation.aspx
Women's Excellence is the most comprehensive obstetric and gynecologic office in Michigan. They also specialize in menopause, weight control, bladder control, endometriosis, robotic surgery, pelvic floor physical therapy, and midwifery services. The knowledgeable, well-trained, compassionate physicians and healthcare providers of Women's Excellence are taking new patients and are conveniently located in four locations throughout southeastern Michigan, Birmingham, Lake Orion, Clarkston and Metamora. For more information, visit http://www.womensexcellence.com.