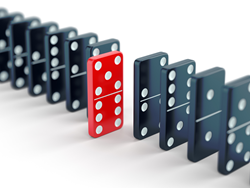 The depth of knowledge that MA students achieve goes a long way towards explaining why so many of them find themselves in their dream jobs shortly after completing their studies
London, England (PRWEB UK) 30 November 2015
London School of Marketing's latest blog post takes a detailed look at how an MA can draw together a student's expertise, experience, qualifications and client testimonials to drastically improve their work prospects. According to the post, the course takes an individual's personal brand to the next level in a way few other marketing qualifications can.
Anton Dominique, the school's Chief Marketing Officer, said: "The depth of knowledge that MA students achieve goes a long way towards explaining why so many of them find themselves in their dream jobs shortly after completing their studies.
"During the course, students examine the key theories, practices and techniques in marketing and develop a level of expertise which goes well beyond what can be achieved at a BA level."
The blog explains how MA students develop a new skill-set, prove their dedication and self-motivation to prospective employers and finish the course with a deep understanding of the business world – all of which has a positive impact on their personal brand.
A case study of a student who successfully completed the Masters in Marketing is included in the post. Surya Tamang said he was inundated with job offers after completing the MA. "I wanted to study a course that would suit my personality traits, that would help me find myself, and that would explore my potential talents and skills," he said.
"This course really did help me innovate, market and manage in every aspect of my life." The full blog post, including a more detailed look at how a marketing MA can improve your personal brand, can be found here. The qualifications and courses offered by the school, including the MA, can be viewed at http://www.londonschoolofmarketing.com.
London School of Marketing delivers accredited marketing and business qualifications, and offers courses from recognised professional bodies such as CIM, EduQual and CAM, BA (Hons) Marketing, MA Marketing and Innovation, and an MBA from Anglia Ruskin University. Based in Central London, they are a QAA approved institution. The school also has offices in Sri Lanka, a network of Local Access Points (LAPs), and online programmes of learning. Courses are run over a broad range of study modes.