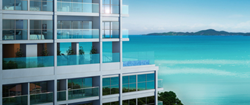 A 20 year Thailand Visa with every Condo purchased
Pattaya, Thailand (PRWEB) January 16, 2016
The innovative long-term visa-with-property launched recently by Pattaya's Kingdom Property in conjunction with Thailand Elite at its Southpoint condominium development is already generating property sales just weeks into its launch.
Dozens of Thailand Elite cards under the 20-year visa program have already been approved according to the developer, enabling buyers to proceed with their sales and purchase agreements.
The visa entitles its holders to benefits that include fast-track immigration clearance, assistance with driving licenses, discounts and a bilingual helpline.
Thailand Elite is part of the Royal Thai Government under the Ministry of Tourism, and members of Pattaya's Immigration department were key attendees at the recent press conference in the Gulf of Thailand city.
The ability to stay for long period in Thailand without being retired, having a work permit or being married to a Thai have always been barriers to selling Thailand property to overseas buyers.
Nigel Cornick, Chief Executive Officer of Kingdom Property, told Dot Property Group: "The nationalities who have approved cards to date are from Bangladesh, China, France, India, Russia and the United Kingdom.
"Sales prices have ranged from THB 90,000 per sqm to THB 160,000 per sqm, with an average of approximately THB 125,000 sqm."
He confirmed the level of new inquiries is still strong with China leading the way, although in the last two weeks there has been an upturn in the number of inquiries from Europe.
Earlier this month Cornick confirmed that his company had received more than 220 inquiries solely as a result of the visa-with-property scheme.
"This exciting partnership is akin to Malaysia's My Second Home (MM2H) program and has massive potential."
The visa will come as part of the purchase of a unit at Southpoint and the owner can sell the unit and the visa together, if he or she so wishes.
"The target demographic for this initiative is very wide," added Cornick.