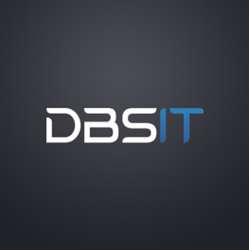 When it comes to customer satisfaction, our goal is to go beyond your expectations.
Perth, WA, Australia (PRWEB) December 01, 2015
DBSIT is a software development company which provides IT outsourcing services in Perth. The company recently announced that it will soon be offering its services to the environmental services industry in Australia.
The environmental services industry currently has it's work cut out of it in Australia. Along with working closely with local government and some of the largest industrial and commercial companies in Australia, the environmental services industry also addresses solutions across complex issues such as delivering alternative approaches to energy management, recovering vital resources from waste and managing water sources.
Environmental groups have had times when they've been unpopular in Australia, especially as they go up against the coal industry which poured billions into the Australian economy. The recent "coal is amazing" campaign by the Australian Minerals Council has been called "ludicrous" by environmental groups, who called coal "a dangerous little black rock" and said that the only people who don't understand how polluting and dangerous it are the Minerals Council and the Australian Government. (http://www.ibtimes.com.au/environmental-groups-criticise-new-coal-amazing-campaign-australian-minerals-council-ludicrous)
And the environmental industry is certainly no stranger to controversy and is always willing to stand up for the environment, even if it means making a few enemies amongst other industries.
An industry that works as hard as the environmental industry needs exceptional IT outsourcing services. It would be unrealistic to expect the busy environmental industry to be completely responsible for their IT needs, and luckily DBS IT has announced their support.
When asked for a comment, a spokesperson for DBS IT said "The environmental services industry does crucial work in Australia, and works to help businesses and the government keep everyday Australians safe- so that we can ensure that our children have a high standard of living and can enjoy beautiful Australia. We look forward to providing the Australian environmental services industry with IT outsourcing services in Perth and throughout the country."
Communities in Australia are currently dealing with toxic water contamination, and residents surrounding the Williamtown RAAF Base were told that the chemical had leaked into fish species and groundwater, prompting food and water bans. There are also two other similar cases linked to a particularly toxic firefighting foam including the Country Fire Association training base in Fiskville, Victoria, and the Oakey Defence Base in Queensland. (http://www.abc.net.au/news/2015-10-02/us-lawsuit-may-impact-australian-communities-with-contamination/6821674 ) The environmental services industry will need all the extra support it can get as it deals with these challenges and the environmental challenges of the future.
IT outsourcing makes sense for many companies and industries, as companies like DBS IT can ensure that your IT systems are efficient and running reliably and smoothly every day. Many companies are beginning to understand that managing their own IT department can be expensive, and IT outsourcing allows them to use experts to handle all their IT requirements and task.
This means any IT issues are immediately handled, keeping companies focused on doing what they do best and minimising any distractions. If you're looking for IT consulting in Perth or anywhere else in Australia, call DBS IT today.