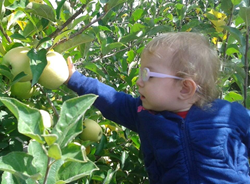 Ability to pay should not be a barrier to one's ability to see.
Philadelphia, PA (PRWEB) December 01, 2015
Lions Eye Bank of Delaware Valley's (LEBDV) Board of Trustees and very generous supporters, Arthur and Debbie Roedel, Past District Governors from Mercer County, NJ, donated $30,000 for a matching funds challenge campaign. "The campaign will energize the Delaware Valley community to raise money for the Eye Bank's Gratis Tissue Fund," said Jim Quirk, LEBDV President and CEO. "The campaign will continue the remainder of LEBDV's fiscal year."
In helping those whose vision is threatened, one priority has emerged: individuals who need but cannot pay for surgery to prevent corneal blindness. Requests for financial support have doubled. To date, every request for financial assistance has been granted from the Eye Bank. "We believe that everyone should have access to sight," says Quirk. "Ability to pay should not be a barrier to one's ability to see."
LEBDV created the Gratis Tissue Fund in 2014 to meet this pressing need.
Two-year-old Kacey's family benefited from the Gratis Tissue Fund. Born blind with a rare eye disease called Peter's anomaly, she needed a cornea transplant in each eye during her first months of life. Kacey's parents faced the heartbreaking reality that they did not have all of the resources for their daughter's surgery. The Gratis Tissue Fund supported both corneas for transplant. Kacey is now almost two, and due to the timeliness of the surgery, she has reached all developmental milestones.
Without the selfless donation of a family's loved one's cornea and the fundraising efforts of the Gratis Tissue Fund, 42 transplants would not have been possible during the Eye Bank's 2014-15 fiscal year. The cost associated with making those 42 corneas available for transplant is more than $125,000. According to Quirk, "With the tremendous support of local Lions Clubs and generous members of our community, we raised over $60,000 to benefit this fund. While we are incredibly grateful for each dollar raised, the Eye Bank still faces a financial challenge."
LEBDV is one of the nation's first and Delaware Valley's only Eye Bank. Its mission is restoration of sight through corneal transplantation. LEBDV is a founding member of the Eye Bank Association, the nationally-recognized accrediting organization.
Lions Eye Bank of Delaware Valley is a nonprofit organization that obtains, medically evaluates and distributes human corneas for cornea transplant, research and education. Since 1957, Lions Eye Bank has provided corneal tissue to more than 38,000 individuals in need of a sight-restoring or sight-improving transplant. For more information, visit http://www.lebdv.org or http://www.facebook.com/lebdv.