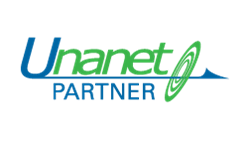 Dulles, VA (PRWEB) November 30, 2015
Initial Business Process Outsourcing (BPO) partners include Cordia Partners and DragonEye Consulting, LLC, and both companies use Unanet Financials to manage their internal processes as well. As BPO Partners, they will deliver outsourced business functions to project-driven organizations supported by the capabilities provided by Unanet products, including accounting, human resources, resource management, and project management.
BPO Partners use Unanet On Demand project management and financial software and other tools to provide the processes necessary for outsourcing the function. BPO Partners provides implementation, support, account management and professional services to their end customers.
Unanet will be working with additional partners from the Unanet Partner ecosystem to drive growth and revenue opportunities with partners that provide outsourced business process functions.
About Unanet: Unanet is a leading provider of Cloud and On-Premise software for project-based organizations. Unanet delivers skills management, resource planning, budgeting & forecasting, time & expense reporting, billing & revenue recognition, project management analytics and dashboards, and integrated financials with AR, AP, GL and cost pool calculations. Over 1,000 organizations rely on Unanet to maximize staff utilization, reduce administrative costs by 90%, improve invoicing by 10X, and support forward decision-making for improved operations.