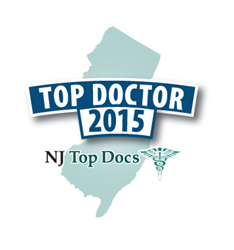 Scotch Plains, NJ (PRWEB) November 30, 2015
Advocare Orthopedic and Sports Medicine Center's team is their top choice for innovative, patient centered orthopedic care. Led by John Vitolo, M.D., the center offers their patients the highest quality orthopedic care. Regardless of your injury or chronic condition, the team at Advocare Orthopedic & Sports Medicine is ready to help their patients return to their active lifestyles. Dr. John Vitolo was originally reviewed and approved as an "NJ Top Doc" back in 2012. We congratulate Dr. Vitolo on his third year as an approved "NJ Top Doc"!
Dr. Vitolo understands the importance of building relationships with his patients and their families, as well as referring physicians. The team stays abreast of all the latest advances in treatment of orthopedic injuries. Whether a patient has an injury that requires surgical intervention or has a degenerative condition that will need long term care, their staff of orthopedic experts will support them every step of the way. Orthopedic surgeon, Dr. Vitolo and the entire staff will work together to create a treatment plan that is effective, compassionate, and unique to their patients' situation.
Dr. Vitolo understands the importance of building relationships with his patients and their families, as well as referring physicians.
Dr. Vitolo specializes in the treatment of the following:

Sports injuries
Football
Soccer
Baseball/Softball
Basketball
More
Workplace injuries
Knee conditions/Injuries
o ACL Repair
o Meniscal Tears/Repairs
o Collateral Ligament Sprains
o Patellofemoral Pain (Chondromalacia of Patella & Plica)

Shoulder conditions/injuries
o Shoulder Impingement/Bursitis
o Rotator Cuff Tears
o Labral Tears/Labrum Injuries
o Biceps Tendon Tear

Foot/Ankle
Fractures/Trauma
Arthritis
Below are recent patient testimonials:
"I met Dr. Vitolo in St. Clares Hospital in Denville when I broke my ankle and he's a great doctor. So I drive from Denville to see him and his staff because they are all great and helpful. I would never consider changing orthopedists."
"Everyone was knowledgeable, caring and friendly. I wouldn't go to any other orthopedist for my care. The entire staff is wonderful and efficient."
"I was actually early for my appointment and I was taken in a soon as I got there. How often do you find that at a doctor's office? Talk about great service."
Advocare Orthopedic & Sports Medicine Center is conveniently located in Northern New Jersey. With offices in Sussex and Morris Counties, to best serve the tri-state area.. For more information and locations, visit Dr. Vitolo's online profile here: http://www.njtopdocs.com/advocareortho .
About Us
NJ Top Docs is a comprehensive information resource of Top Doctors, Dentists and Hospitals. We are profiling over 900 Healthcare Providers and have made it convenient for you to find them.
NJ Top Docs allows patients to "meet" these providers online before making their appointment.
For more information, visit http://www.NJTopDocs.com.
You can also follow us on Facebook – Twitter – YouTube